WWE Planned To Pay Tribute To Fallen Legend Via 'Hologram Appearances'
Original plans for this bold WWE tribute were shelved when someone said he wasn't ready.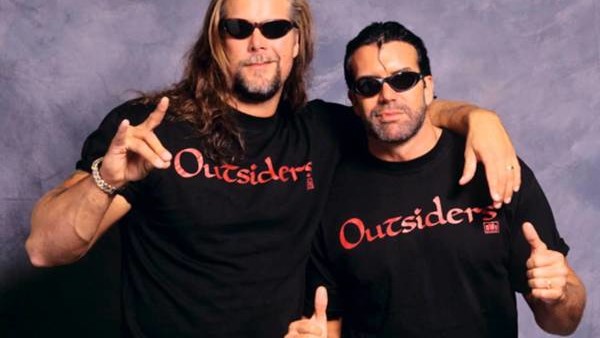 WWE officials chatted back and forth about "doing a hologram thing" to honour fallen legend Scott Hall during WrestleMania season.
Kevin Nash revealed these plans during the latest episode of his new 'Kliq This' podcast alongside Kayfabe Commentaries supremo Sean Oliver. According to Kev though, he was in no fit state to agree to appear on TV and speak about his best buddy.
Nash didn't want to stop fans from celebrating Scott's legacy, and told WWE, "You guys can do whatever you want to do". However, there was just no way Kevin was mentally ready to do anything in front of the cameras - "F*ck, I didn't leave my house. I didn't go on the road. I didn't shift for a while. It f*cked me up".
The hologram gimmick is an interesting thought. Did WWE want to project Scott next to Nash and have them perform one last 'Too Sweet' pose for a live crowd? Or, did they want to make the hologram stunt part of WrestleMania 38's live broadcast(s)?
Nash didn't go into any details on that, but he did say that he was nowhere near "ready" to appear in public. The man had some grieving to do.
Create Content and Get Paid
---