WWE Quietly Released JoJo Offerman Several Months Ago
Following the release of Bray Wyatt, reports indicate JoJo was let go earlier this year.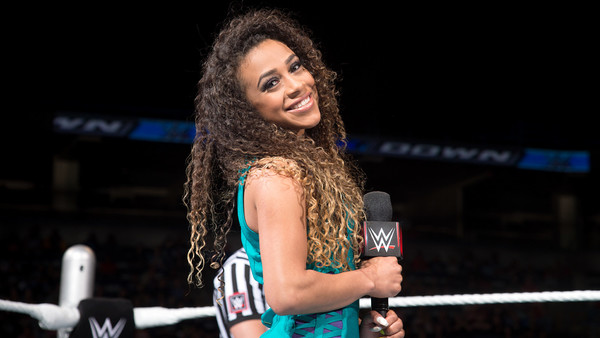 As per Mike Johnson of PWInsider, WWE quietly released JoJo Offerman earlier this year.
PWI claims that JoJo's WWE release took place between six to eight months ago. This news has surfaced after fans enquired about Offerman's status following this past week's shocking release of Bray Wyatt - with JoJo and Bray having been in a relationship for several years now.
Offerman's WWE tenure began as part of the original cast of Total Divas back in 2013, with her eventually becoming a ring announcer for the company after having a handful of matches. She was replaced by Mike Rome on ring announcing duties back in 2018 and never returned to WWE TV.
JoJo and Wyatt - the real-life Windham Rotunda - welcomed their first child into the world in May 2019, with a second child arriving in May of last year.
At several points over the past few years, there had been rumours of JoJo Offerman returning to WWE programming in some capacity, although that never came to pass. And as PWI is now reporting, JoJo's time with WWE formally came to an end several months ago.
Create Content and Get Paid
---