WWE Quiz: How Well Do You Remember Royal Rumble 2020?
Hardest WWE Royal Rumble 2020 Quiz - Are you ready to Rumble?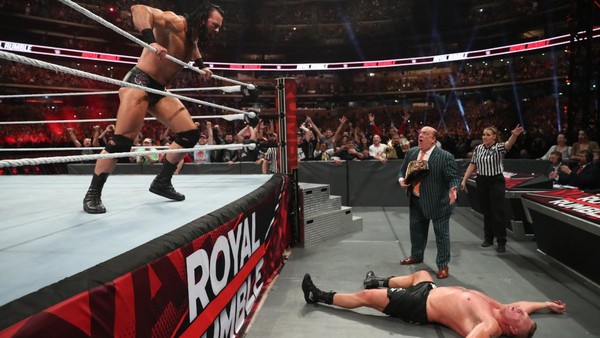 With the 2021 Royal Rumble on the horizon, excitement is building as we finally take our first steps on the Road to WrestleMania. It might not be the biggest pay-per-view of the year, but somehow Royal Rumbles get people even more jazzed up than even the Show of Shows. Easily being one of the greatest match concepts of all time, every single time the countdown to a new entrant kicks off, the anticipation is off the charts. And now that WWE has two Royal Rumble matches each January, that's SIXTY different potential surprises to lose your mind over.
Thankfully there were still fans in attendance last year to see Drew McIntyre kick Brock Lesnar's head off and subsequently over the top rope, the first step towards dethroning The Beast Incarnate at WrestleMania. And you know, there was a Women's Royal Rumble too...
Having been almost a full 365 days and a worldwide pandemic ago, the 2020 Royal Rumble honestly feels like a distant memory at this point. So, to the most hardcore fans of one of the best match-types out there, how well do you remember last year's Royal Rumble matches?
1. Who Assisted In Brock Lesnar's Elimination Via Low-Blow?