WWE Quiz: How Well Do You Remember The Undertaker's Career?
Can you remain undefeated, or will this quiz take your soul?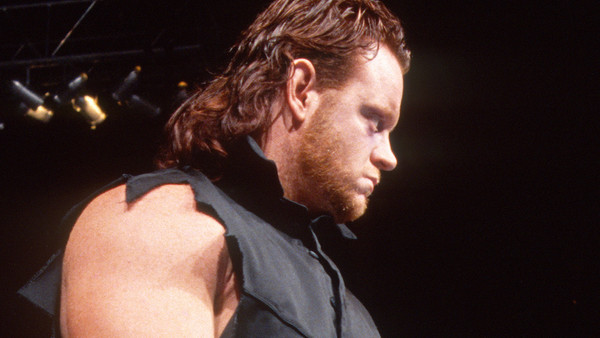 The Undertaker left much of the WWE Universe stunned when he seemingly announced his retirement on the final episode of WWE Network's The Last Ride. Yes, the documentary gave fans a look at the man behind The Man From The Dark Side and the concluding chapter closed with 'Taker hinting at the end of his in-ring career... at least for now.
'The Phenom' has dominated the WWE landscape for 30 years now, taking souls, digging holes, winning championships and making history in what is unquestionably the most successful professional wrestling career of all time. A living legend, he has become part of the very fabric of not just the company but sports entertainment itself, outlasting every competitor from his generation (and countless ones that came after him), even transcending the genre to become a prominent figure in pop-culture.
With the end of an era apparently upon us, now seems like the right time to reflect on that magnificent career, and what better way to do that than by testing your knowledge?
Do you consider yourself an Undertaker expert? Can you beat The Streak, or will the Lord of Darkness take the victory (and your soul) from you? Let's find out...
Answers at the end!
1. The Undertaker's Survivor Series Debut Took Place On Which Date?
Michael Patterson
Michael Patterson is an experienced writer with an affinity for all things film and TV. He may or may not have spent his childhood obsessing over WWE.
See more from Michael