WWE Quiz: The Bella Twins - How Much Do You Know About Nikki & Brie?
QUIZ Magic!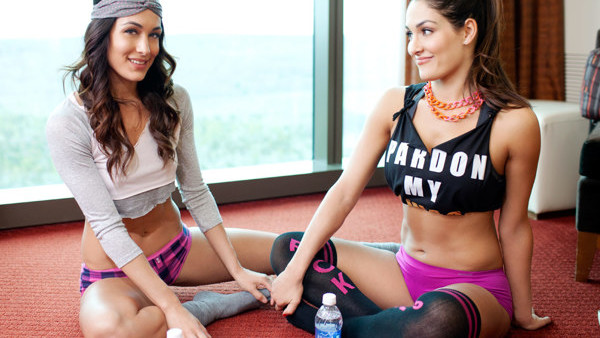 The Bella Twins are arguably two of the most recognisable female stars in all of modern WWE.
Prior to the Women's Revolution, Brie & Nikki Bella were the standard bearers for women's wrestling; dominating storylines, wrestling on pay-per-view, and most importantly of all, winning titles.
Since debuting on the main roster for WWE in 2008, the duo have used their "twin magic" to establish themselves as their own brand. Whether that be as record-breaking championship holders, WWE representatives, or stars of their very own reality TV show.
They've been responsible for numerous memorable moments too; from their three Divas Championship wins, to their on and off screen romances with the likes of John Cena & Daniel Bryan, and who could forget the infamous "I wish you died in the womb!" promo?!
Nevertheless, just how much do you know about Nikki & Brie? Who did Brie Bella beat in her WWE main roster debut? How long was Nikki Bella's second reign as Divas champion? Whose WWE return did they allegedly prevent?!
Can you beat Twin Magic? Test yourself against our quiz and find out...
Answers at the end!
1. Who Is Older?