WWE Quiz: Who Said It - The Undertaker Or Kane?
Can you open the gates of hell and defeat the Brothers of Destruction?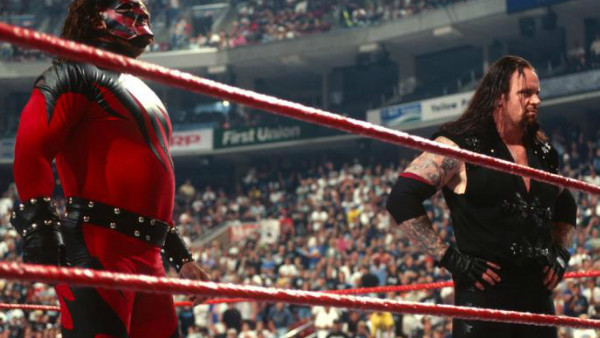 'The Deadman' and 'The Devil's Favorite Demon', 'The Lord of Darkness' and 'The Big Red Machine', 'The Man From The Dark Side' and 'The seven-foot monster'. The Undertaker and Kane have had many nicknames and have evolved many times over the past two decades, but there has been one constant about the Brothers of Destruction's reign of terror in WWE and that is, well, destruction.
The demonic duo first crossed paths back in 1997 in what was undoubtedly one of the greatest rivalries in WWE history. In the years that followed, they would team and feud multiple times, leaving a trail of demolished superstars in their wake as they did so.
Though Kane's character is, in a way, an extension of 'Taker's, the pair have also enjoyed tremendous success as standalone competitors as they unleashed their own respective brands of dominance throughout their careers.
That being said, just how well do you know the Brothers of Destruction individually? Can you deduce which of the two monsters spoke these words, or will this quiz be your eternal damnation? Let's open the gates of hell and find out...
Answers at the end!
1. "For I Will Never Fight My Own Flesh And Blood."