WWE Raw 25 Needed Last Minute Rewrites
Segments with Tonight Show host scrapped.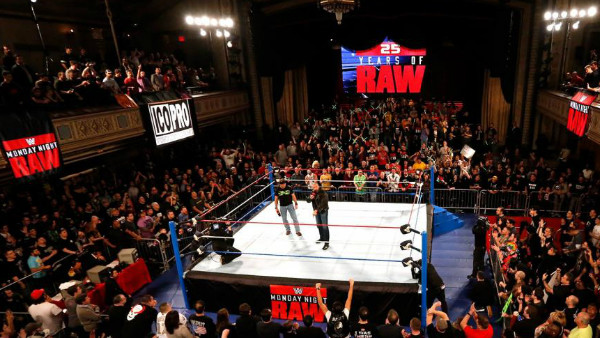 UPDATE: A source close to WWE reached out to WhatCulture.com and told us that WWE Raw is in constant development, with amendments to shows being made regularly up until broadcast, and any changes had nothing to do with Jimmy Fallon.
A report from Sports Illustrated had originally suggested that rewrites were caused by the late arrival of Fallon.
SI has also lifted the lid on the alterations that were made in the wake of the public allegations of sexual assault made against Enzo Amore. The Cruiserweight Champion was taken off the broadcast hours before kick-off after the story began to emerge on Twitter.
Justin Barrasso writes that Enzo was originally supposed to play the role of the Dudley Boyz' punching bag, one that was eventually filled by Heath Slater instead. He was also scheduled to feature in a skit alongside Goldust, which had to be scrapped outright.
The 31-year-old - who has since been released from the company altogether - is said to have drawn the ire of WWE officials for not disclosing details of his pending legal investigation. This would appear to dash any hopes he may have of a return, regardless of the outcome of the case.
Create Content and Get Paid
---