WWE Raw Announcer Jimmy Smith Defends Corey Graves
Raw anchor Jimmy Smith says WWE fans are "getting mad at the wrong people".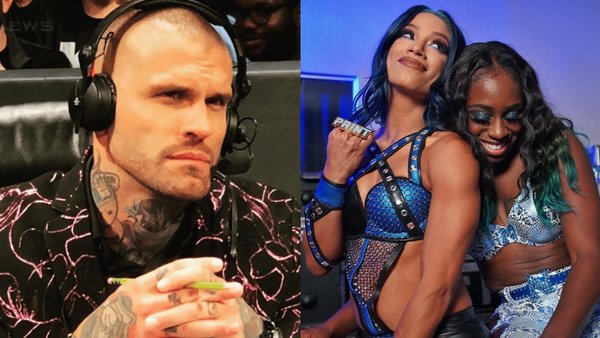 WWE Raw play-by-play man Jimmy Smith has leapt to the defence of co-host Corey Graves amidst the controversy of comments made on TV about Sasha Banks and Naomi's walkout.
Graves told viewers on Monday night's show that Banks and Naomi had "disappointed the WWE Universe" by storming out before the prior week's event. That led to a ton of criticism from fans on social media - most were angry that Corey had publicly blasted both women on camera for sticking to their guns.
Now, via his 'Unlocking The Cage' podcast, Smith has joined the conversation and gone to bat for Graves. He told listeners that Corey was only doing what he was told to do by WWE management. After that, Jimmy noted that Michael Cole had done the same on the previous week's episode of SmackDown.
Basically, this wasn't just Corey or Cole "free-styling stuff".
They were reading words sent down by Vince McMahon, and pretty much had zero say in the matter. Smith understands why some fans were annoyed, but thinks they're "just getting mad at the wrong people". He'd like to take some heat off his fellow commentator.
Create Content and Get Paid
---