WWE Raw Is XXX: 10 Things That Must Happen
"Every generation of The Bloodline", huh? WWE better come through at Raw Is XXX.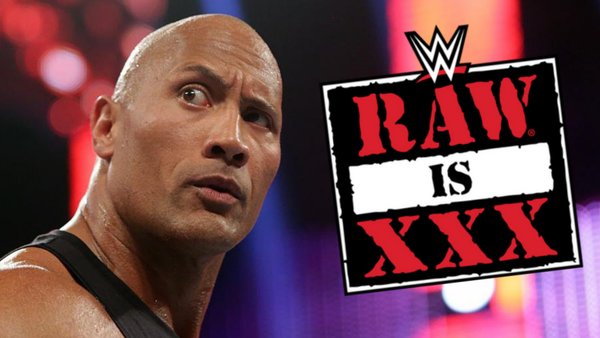 Raw Is XXX will be more than just a 30th anniversary celebration of WWE's main TV weekly. It's also the final stop for the flagship before that following weekend's 2023 Royal Rumble, and WWE's big chance to tease what's coming next on the annual 'Road To WrestleMania'.
What's that old phrase? Shoot for the moon but miss and you'll still land among the stars? Something like that. For Triple H and WWE, that means going for broke at Raw Is XXX - the company can properly drop some jaws with their booking on what's largely expected to be a routine retro blast.
Screw that last bit.
They've got major matches to build at the Rumble and 'Mania beyond that. Plus, all the returning favourites from yesteryear can help get today's workers over by facilitating turns or putting them on a pedestal during promos. That's surely better than more reunion b*llocks that goes absolutely nowhere, right?
Here's who must win the advertised matches, which legends must do more than tip their cap to fans watching around the globe, and which Hollywood A-lister must start his march towards another WWE blockbuster.
10. Kurt Angle Facilitates A Face Turn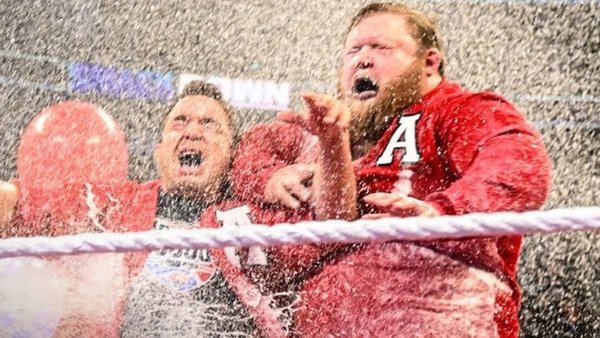 It looks like Alpha Academy could turn babyface soon.
On Monday, Chad Gable and Otis lost to Judgment Day, but they were clearly supposed to be on the sympathetic side of the segment. This follows on from taking a stinky milk bath courtesy of Kurt Angle and Gable Steveson in early-December - remember that, because it could play into events at Raw Is XXX.
Kurt will be in the house as a legendary guest, and he'd be the ideal man to help facilitate an Academy babyface turn on the night. Picture it: Angle's promo gets interrupted by Gable/Otis, and he says the milk skit was all in good fun. Then, they look on as another heel team tries to take liberties with the icon.
Suddenly, Academy would rush to Kurt's aid and become a modern-day "Team Angle". This would be a neat way to get Angle involved without forcing it too much, and it'd help turn the Alphas baby with absolute ease.