WWE Raw Is XXX Soars To MONSTER Television Ratings
Raw soars to highest rating in almost three years for 30th anniversary special.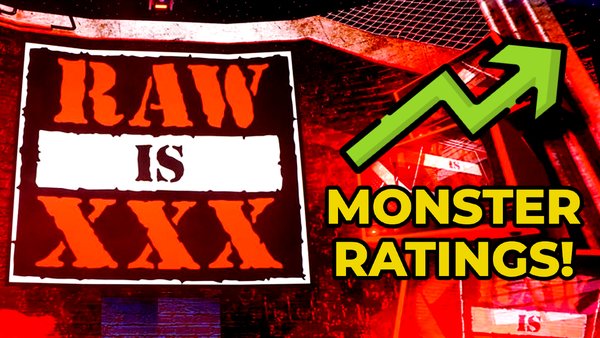 WWE Raw Is XXX was a huge ratings success on Monday night, with the 30th-anniversary special pulling in the red brand's best television numbers in close to three years.
As originally reported by Wrestlenomics' Brandon Thurston, a total of 2.344 million average viewers watched Raw Is XXX across its three hours on USA Network. This breaks down as follows:-
Hour one: 2.635 million
Hour two: 2.373 million
Hour three: 2.024 million
Amongst this impressive P2+ viewership were around 908,000 consumers aged 18 to 49, making for a P18-49 rating of 0.70. As a result, Raw Is XXX was comfortably the highest-rated original cable telecast on the night, outdoing its closest competition, a college basketball game hitting 0.36 on ESPN, by almost double.
More impressively, Showbuzz Daily reports that Raw was number one across all of television on Monday, topping the cable and broadcast primetime charts.
Raw was up 68% on its four-week average in the P18-49 demographic and 52% in P2+. Its total viewership was at its highest since 17 February 2020, and P18-49 since 6 April 2020.
A celebration of Raw's 30 years on television, Raw Is XXX saw the likes of Hulk Hogan, Ric Flair, and countless others make one-off appearances, almost certainly contributing to the impressive number.
Data: Wrestlenomics, Showbuzz Daily.