WWE Raw Plummets To RECORD LOW Ratings
Expect a bumpy fall for Raw ratings due to the NFL ramping up network offerings.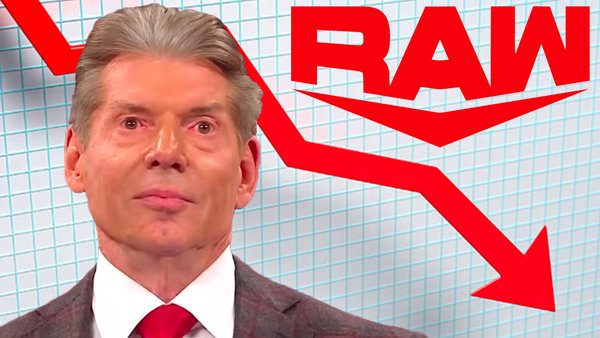 It's common knowledge that WWE Raw ratings take a hit every fall due to competition from the NFL's Monday Night Football, but this week's program set a record low performance for a regular episode.
Wrestling Observer (among other outlets) reported that Raw averaged 1.33 million viewers with a 0.44 rating in the key 18-49 demographic.
That's the lowest viewership for Raw this year -- down from last week's previous low of 1.35 million -- and the second-lowest in the show's 30-year history, with the 26 December, 2022 episode clocking in at a paltry 1.075 million. That program, however, was a "best of" episode.
Raw faced stiff competition from the NFL, which broadcast two games Monday night, on ESPN and ABC. This could become a terrible trend for WWE, as The Hollywood Reporter has noted that Monday Night Football will air on the network station ABC for the first time in 17 years. This will undoubtedly draw larger audiences and siphon viewers from WWE programming.
Ironically, the same circumstance that is allowing John Cena and the Rock to appear on SmackDown -- the ongoing writers and actors strikes -- is what prompted ABC to broadcast a full slate of football games this fall.
The football game between the New Orleans Saints and Carolina Panthers on cable channel ESPN (and sister stations) averaged 7 million viewers, while the Cleveland Browns/Pittsburgh Steelers game on ABC averaged 15.4 million viewers. That shows the potential impact that ABC carrying Monday Night Football could have on pulling more viewers.
Time will tell how big of an impact this could have on Raw and whether WWE will seek to counter-program against the NFL or just accept the rough road.