WWE Raw Ratings Get Boost For Goldberg's Return
Da Man can still bring in the fans.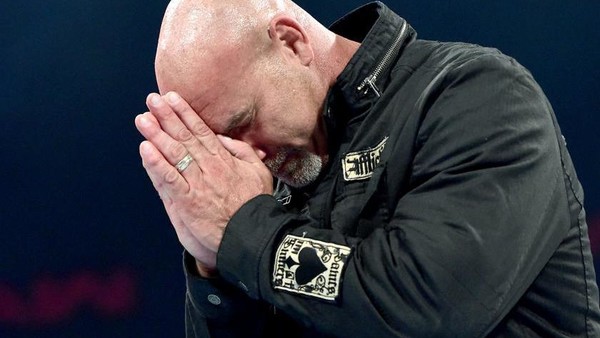 Showbuzz Daily has released the ratings for last night's episode of Raw, and the signs are encouraging for WWE. The show drew 3.130 million viewers, which is a 13.5% increase over last week's episode of 2.758 million.
The show was built around the return of Goldberg, who hasn't appeared in WWE since 2004. Throughout the night, they reflected on his history by airing videos of some of the biggest moments in his career, leading up to his live appearance to close out the night.
Goldberg has received a lot of acclaim for his promo on Raw, so WWE is hoping that the extra fans who tuned in will be back next week to see what Brock Lesnar has to say. That episode will be key in judging how receptive the audience is to this feud.
Just to compare history a bit with former WCW icons, the first time Sting was advertised to appear on Raw (he'd made a couple surprise appearances prior) was the 16 Feb. 2015 episode. That show drew 3.99 million viewers.
That's not saying Goldberg is less popular than Sting, but it's simply a note on how much things have changed for the company viewership-wise over the past 20 months.