WWE Raw Star Remembers Vince McMahon 'Hating' Her Match
Vince McMahon was not keen on the style of this star's Raw match with Natalya.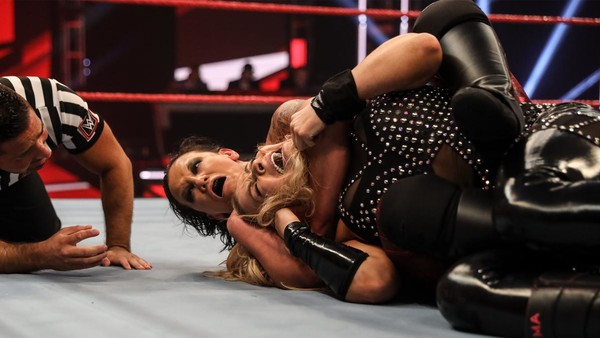 Shayna Baszler has spoken recently about Vince McMahon's warm personal welcome when she traded NXT life for Raw. It turns out that things weren't super-smooth for the MMA bad ass though.
Baszler told Renee Paquette's 'Oral Sessions' podcast that McMahon requested a redo for one of her matches against Natalya. WWE were pre-taping content at the in-house Performance Center at the time, and Vince wanted to see something else from the pair.
He wasn't happy with the MMA influences on show, and described the bout to Shayna as, "It looked like you guys were just fighting each other". Baszler couldn't believe what she was hearing - surely that was the point, and she told Paquette she was "flabbergasted" by Vince's feedback.
The WWE chief demanded that they try again though. Sensing Shayna's worry, Nattie told the Raw newcomer that she'd take charge and make sure they pleased the boss. This one wobble kickstarted a weekly trend that saw Baszler attempting to make McMahon happy rather than having the best match possible.
She managed to shake that off eventually, but admits it caused some early teething problems for her on Monday nights.
Create Content and Get Paid
---