WWE Raw Title Match Changed 10 MINUTES Before Show
The Man was slated to face an under-utilized superstar before plans shifted to Natalya.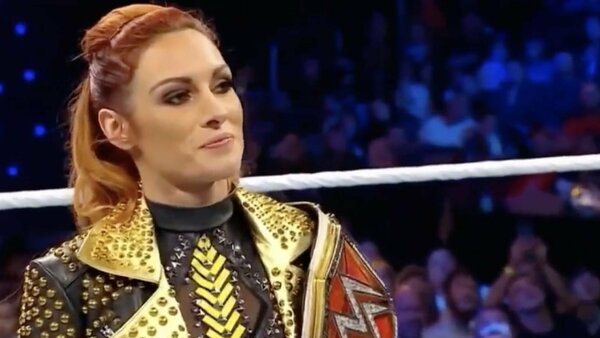 Fans watching WWE Raw Monday night saw Becky Lynch defend her newly won NXT Women's Championship in an open challenge against Natalya, but that was not the plan up until a couple hours before the show went live.
During her promo, Lynch talked about defending the title -- which she said represents hope, passion and the future -- against the best the future had to offer. That's when Natalya made her entrance, prompting Becky to respond that she intended to give someone new who hadn't had a lot of opportunities.
Fightful Select reports that those lines are rooted in reality. According to the outlet, an earlier version of the Raw script called for Tegan Nox to answer Lynch's open challenge. Lynch reportedly had pushed for Nox to get the title shot on Raw, and things were locked in enough that Becky and Tegan had already laid their match out when it was changed about 10 minutes before doors opened.
Fightful indicated that no specific reason was given for this decision, but it's worth noting that Nattie earned a ton of praise from WWE higher-ups because she stepped up and worked two matches in India due (ironically enough) to Lynch not being able to travel abroad.
Instead, Natalya and Tegan switched places, with Nox facing -- and defeating -- Xia Li on Main Event.
This has to be frustrating for Nox, who has had only one match on Raw since being drafted to the red brand this spring, and that was a tag team turmoil match in July where she and Dana Brooke were jobbed out in minutes.
Fightful noted that during the past several months, there have been "no significant creative plans" for Nox.
One can only hope that things turn around for the talented Welsh superstar, who has had just eight matches (losing six) on Raw, SmackDown or PLEs since returning to the company in December.