WWE Recording Hall Of Fame 2021 Fan Reactions Before Episodes Of Raw
WWE has been recording its Hall of Fame fan reaction footage during recent Raw shows.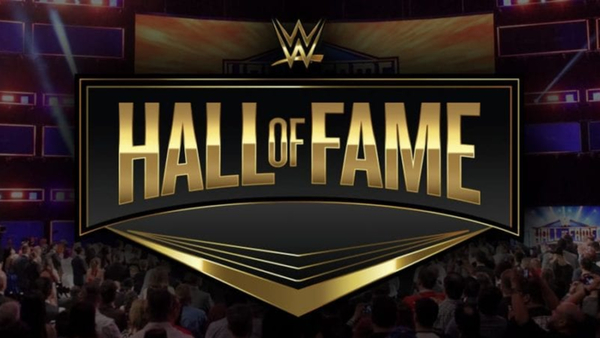 With WWE having today announced two new names for the 2021 WWE Hall of Fame class, now comes word that the fan reaction for the Hall of Fame ceremony itself has actually already been filmed.
This year's Hall of Fame event – which will see both the 2021 and 2020 classes inducted – will air on Tuesday 6 April, but several fans have taken to social media to confirm that WWE has been recording fan footage over the past two weeks of Raw to use at the HOF.
Those who have been a part of the virtual ThunderDome setting for those two Raw episodes have been asked to record various reaction for Hall of Fame purposes – from laughing, to polite applause, to crazy cheering, to respectful listening.
They're recording footage for the "WWE Bank" right now... what lol#WWEThunderdome #WWERAW

— Xylot Themes (@XylotThemes) March 22, 2021
WWE filmed reactions for Hall of Fame before Main Event Tonight. Reactions were Laughing, Clapping, and Listening. (Also shoutout to the Thunderdome guy for getting people to laugh. He said, "Think about Miz's last match.) #WWERaw #WWEHOF

— Hugh Kantseeme ❼ #CesaroMania Yeah Yeah Yeah (@gamecenarblx) March 23, 2021
I can confirm this 100%. They also did it last week too. I have the audio of what the host said for both of these times. They're only doing this before RAW. #WWEThunderdome #WWEHOF

— Xylot Themes (@XylotThemes) March 23, 2021
While the 2021 WWE Hall of Fame will air on 6 April, the event itself is actually being taped ahead of time from Tropicana Field on Tuesday 30 March and Thursday 1 April.
Earlier today saw Kane and The Great Khali revealed to be joining Molly Holly and Eric Bischoff as part of the 2021 HOF class, with Rob Van Dam heavily rumoured to be added to those ranks. As for the 2020 class, that will feature Davey Boy Smith, Jushin 'Thunder' Liger, Brie and Nikki Bella, JBL and the nWo quartet of Hollywood Hogan, Kevin Nash, Scott Hall and Sean Waltman – with 2020 headliner Batista's induction now delayed due to "previous obligations" from the Animal.