WWE Release Matt Riddle
Original Bro given heave-ho after being taken off TV due to airport incident.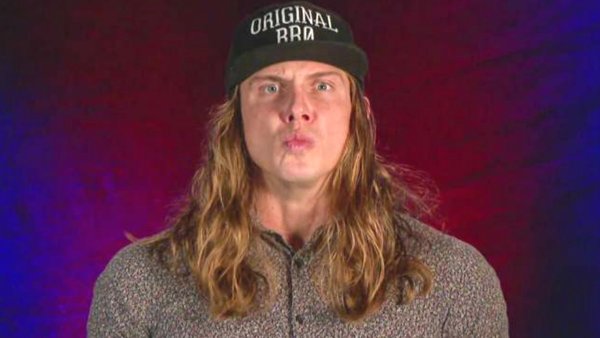 Troubled superstar Matt Riddle has been released from WWE.
The Original Bro confirmed his departure from the company in a post on X (formerly Twitter) Friday evening, thanking the fans for their love and support. At the time of his release, Riddle had been off TV the past couple weeks, but previously he was involved in an odd couple tag team with Drew McIntyre.
Just wanted to inform everyone that I'm no longer with WWE. Thank you for the memories and opportunities also thank you to all the fans for the support and love you give me every time I go out to the ring. See you all soon 🤙 pic.twitter.com/fpuQkIJAFx

— matthew riddle (@SuperKingofBros) September 22, 2023
The former MMA fighter joined WWE in 2018, spending two years in NXT before being called up to the main roster in mid-2020. Riddle's tenure was marked with several start-stop pushes, but it was alongside Randy Orton as the unlikely duo RK-Bro that both men found success as huge crowd favorites throughout 2021 into 2022, racking up two Raw Tag Team Championship reigns.
But controversy followed Riddle throughout his time with WWE. He was named in the Speaking Out movement in summer 2020, accused of sexual assault -- though a lawsuit against him was dropped. He was suspended in December 2022 for violating WWE's wellness policy and entered rehab, returning after WrestleMania 39.
Most recently, Riddle has been off TV and off the road the past couple weeks since he went on social media accusing an officer at JFK Airport in New York City of sexually assaulting him, triggering a Port Authority investigation.
Fightful Select reports that Riddle never was planned for television after that incident and was not factored into immediate creative plans. One WWE higher-up told the outlet that Riddle had "burned through too many chances" with the company.
Riddle is the latest in a string of releases -- more than 20 wrestlers across Raw, SmackDown and NXT -- announced the past two days. Superstars such as Mustafa Ali, Dolph Ziggler, Shelton Benjamin, Emma, Elias and Top Dolla are among the cuts.
It's believed that most of the releases have 90-day no-compete clauses attached to them.