WWE Release The Ascension
Konnor and Viktor have been let go as part of company's staff clearout.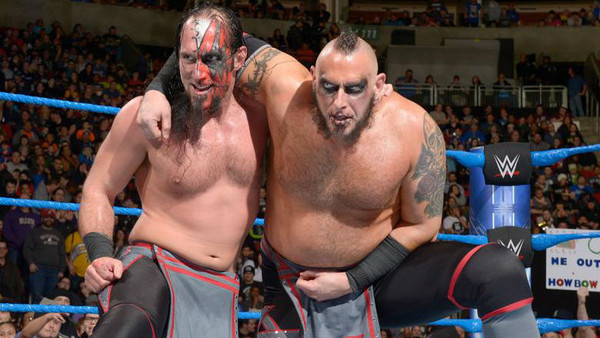 It's turning into a busy day for departures at Titan Towers, as WWE have confirmed that the Ascension pair of Konnor (Ryan Parmeter) and Viktor (Eric Thompson) have been let go by the company.
The tag team's exit was made official courtesy of a short statement on the promotion's official website, which also confirmed the releases of Sin Cara and Luke Harper.
After originally starting out as a faction in FCW, The Ascension were eventually pared down in 2013 to the team of Conor O'Brian and Rick Victor - subsequently renamed 'Konnor' and 'Viktor'. Presented as modern day parallels of the Road Warriors, the duo enjoyed a lengthy reign with the NXT Tag Team Championships, before the main roster came calling in December 2014.
That's where the dominance ended; just three weeks after their Raw debut, The Ascension were ridiculed by the superannuated set of Scott Hall, Kevin Nash and X-Pac, dismissed as cheap copies of actual great teams from the past. From that point on, the act was effectively DOA, and they remained mired in the prelim spot ever since.
Over the past year, The Ascension have became forgotten men in WWE, appearing almost exclusively in Main Event defeats. Their last televised match came way back in April - a defeat to Heavy Machinery on the C-Show.
Create Content and Get Paid
---