WWE Releases Nigel McGuinness
Nigel McGuinness was conspicuous by his absence from WWE's new announce teams. Now, he's gone.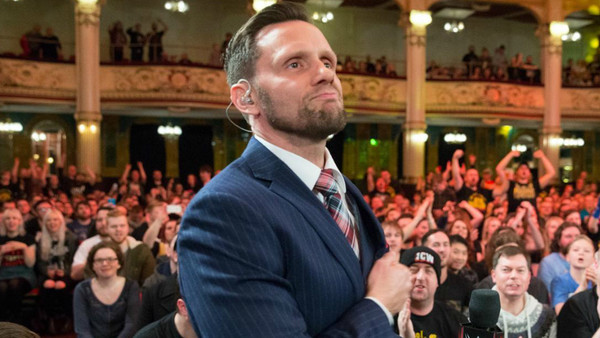 Nigel McGuinness is no longer with WWE.
PWInsider's Mike Johnson notes that the 46-year-old was released by the promotion earlier in the week, ending a six-year tenure with the market-leading wrestling promotion.
McGuinness, a former Ring Of Honor Champion, was initially brought in to serve as a commentator on WWE's United Kingdom Championship Tournament. Having cut his announcing teeth in ROH. he later worked the same role on several WWE brands, including NXT UK, Main Event, and 205 Live.
Nigel was conspicuous by his absence when WWE reorganised its announce teams earlier in the week. With Kevin Patrick and Corey Graves on Raw, Michael Cole and Wade Barrett on SmackDown, and Vic Joseph and Booker T on NXT, there was no sign of McGuinness, though the situation created natural speculation that perhaps he was being saved for the seemingly impending NXT Europe brand. Now, McGuinness is a WWE employee no longer.
This story breaks on the same week that WWE let go of Jimmy Smith, the Raw play-by-play announcer, who has also been released.
McGuinness is yet to comment on the situation.
The Englishman's history with WWE actually stretches back to 2006, when the promotion extended a contract offer to him while he was still wrestling. This was ultimately pulled when Nigel failed to disclose a biceps injury. Although WWE asked him to get surgery, McGuinness wasn't able to cover the bill, leading to the offer being rescinded.