WWE Releases Statement On Jimmy Uso's DUI Arrest
"Ya'll look just like your mugshots! How was it getting arrested?"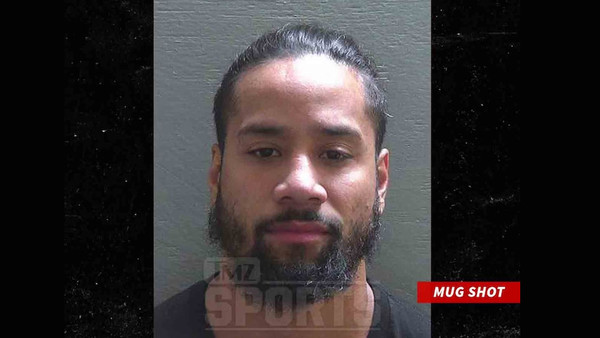 Following the news earlier today that WWE's Jimmy Uso – real name Jonathan Fatu – was arrested for driving under the influence, World Wrestling Entertainment has now commented on this latest arrest for one half of one of the world's best tag teams.
In what has become pretty standard WWE procedure for any such incident over recent years, the WWE statement simply cited how "Jonathan Fatu is responsible for his own personal actions."
Having posted a $1,000 bond, Jimmy has now been released from jail and is scheduled for a Florida court appearance on August 15th at 8:30am. A TMZ report claims that Uso was swerving across the road before he was pulled over by a police officer. Jimmy refused to take a DUI test on the scene, and he was then arrested for DUI and speeding.
For those who tuned in to watch this week's Raw Reunion show on Monday, you'll be well aware that John Cena and The Usos poked fun at Jimmy's drink-driving arrest this past February. Added to that, Jey Uso - Joshua Fatu – was arrested on a similar DUI charge in January 2018.
We'll leave you to make your own snarky "Uso Penitentiary" reference about this latest misdemeanour for these ridiculously talented, yet clearly troubled twin brothers.