WWE Releasing Daniel Bryan Next Week?
Update: WWE have emailed us to deny there's any truth to this report.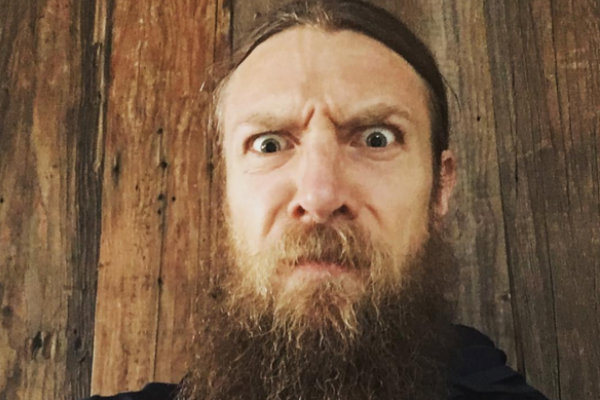 Update:
WWE have emailed us in regards to this report, denying that there's any truth to it. They say;
There is no truth to the letter from a supposed HR employee.
Daniel Bryan will be released from his WWE contract next week, according to an insider tipster at Scott Keith's Blog Of Doom website. This was the same informant who first broke the news about John Cena temporarily leaving WWE to do the reality television series last October. Keith published the e-mail he received from the informant -
"I work in WWE HR. I€™m not high up the totem pole by any means though. So on Friday one of my co-workers had to process a release €" and that release was for Daniel Bryan. Monday, January 18th is the date that is listed for when the deal is processed. Not sure exactly why €" my coworker was very quiet about the whole thing other than letting a few people know. And to be honest she didn€™t let me know €" I€™m not in her inner circle. I just overheard her telling someone else and she was in shock. Not sure why it€™s a week away or anything like that as our usual releases are dated that very day. She seemed shocked by it all."
Is this reliable information? Keith's website is long established and is of a credible standard. As for the informant, they were first on the scene with the Cena news, which proved to be 100% accurate. On the other hand, Keith writes that "Well, the anonymous tipsters were right about the Cena hiatus, but off on the Daniel Bryan supermarket meeting, so I€™d say we€™re batting 0.500 right now." What's interesting, is that Bryan has became a lot more vocal on his social media in the past week. He has outright said he's ready to return, and even posted photos of his training. Importantly, he said "return to the ring", not "return to WWE." The sudden expressions of frustration could be clues that things are indeed bad between himself and his employer. He believes he's fine, while they view his medical testing as not meeting the requirements for in-ring activity. A third opinion was supposedly being sought, but that was months ago and nothing else has been heard. WWE are right to not pass him fit based on their own medical examinations. Wrestler health is important, and concussion issues are often only fully realised in later life. As a responsible corporate company, WWE can't be taking chances with Bryan. Perhaps a release is the best for both parties. If Bryan really wants to wrestle, New Japan could do with him right now. Maybe he'd make a great new addition to the Bullet Club? As for WWE, they really aren't getting much value from him. It would be best to avoid a Rey Mysterio situation in which bad feeling ends up manifesting on both sides. So maybe a release is on the way, but for now, take the Keith report as rumour. Also, be sure to check out our brand new eBook €˜
100 Worst Wrestling Moments Of 2015 €" How Pro Wrestling Lost Over 25% Of Its Audience In 12 Months
€˜, written by WhatCulture.com author Andrew Soucek (writer of the weekly
Worst Wrestling Moments Of The Week column
!) by clicking the picture below. Priced only
£2.99