WWE Removes WrestleMania 24 From The Network
WrestleMania 24 is currently unavailable on the WWE Network.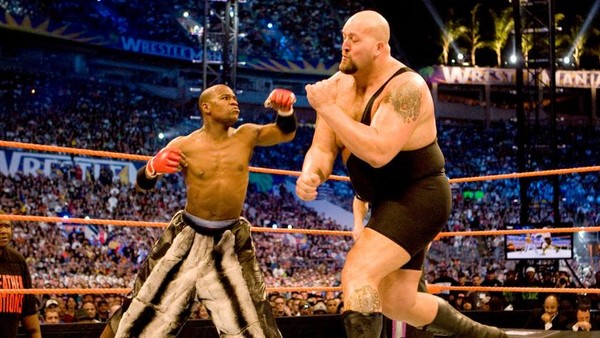 As reported by Heel By Nature, WrestleMania 24 has been removed from the WWE Network.
At this moment in time, there's been no official explanation as to why the event, which famously presented the likes of The Undertaker Vs Edge for the World Heavyweight Championship and Ric Flair's retirement match Vs Shawn Michaels, has been taken down from the company's streaming service. However, it could potentially have something to do with one of the night's marquee matches involving Big Show and Floyd 'Money' Mayweather.
When the PPV was originally released on DVD, there was some controversy surrounding the use of 50 Cent's "I Get Money" during Mayweather's entrance on the night. This was due to a rights issue and, in 2010, one of the song's producers attempted to sue Mayweather and WWE. Yet, the case was ultimately dismissed due to there being no proof that either party made money from its use at the event.
Heel By Nature have attempted to reach out to the company via the WWE Network's support team, and were told that WWE are aware of the situation and are working on making 'Mania 24 available once again.
Create Content and Get Paid
---