WWE RENEW Interest In Kazuchika Okada
Will the 'Rainmaker' finally show up in WWE after all these years?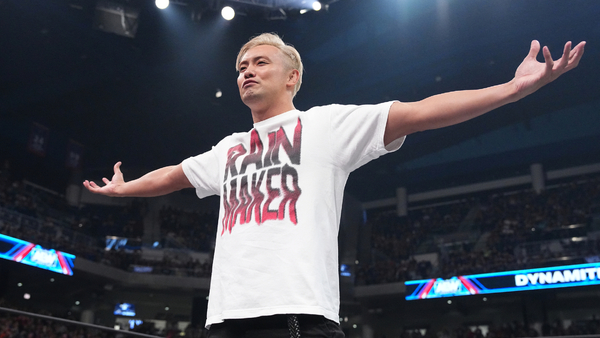 WWE have reportedly been discussing the idea of bringing in Kazuchika Okada.
That's according to Dave Meltzer in the latest edition of the Wrestling Observer Newsletter.
It's no secret that WWE have had an interest in signing the world class NJPW talent for years, but that monumental move never seemed all that likely - mostly due to the fact Vince McMahon only wanted to present Japanese wrestlers in "children-like" roles if they couldn't speak fluent english.
However, it appears WWE's efforts to push Shinsuke Nakamura recently, a close pal of Okada's, are an attempt to show the 'Rainmaker' that times have changed, according to one source Meltzer spoke to.
The fact the top wrestler who has been loyal to New Japan for much of his career is now 36-years-old and WWE's style has been a lot kinder to the likes of Nakamura's body over the years are also part of this particular pitch.
That all being said, Dave was also quick to note how Okada's name is always mentioned within WWE and that there was "no indication there's anything new to this", but there has seemingly been more behind-the-scenes talk about bringing in the legendary performer of late.
So, who knows, perhaps Okada will finally opt to give the world of sports entertainment a try when his current deal with New Japan expires. Watch this space.