WWE Reportedly Bans Move After Nia Jax Botch
Looks like we won't be seeing any turnbuckle powerbombs again.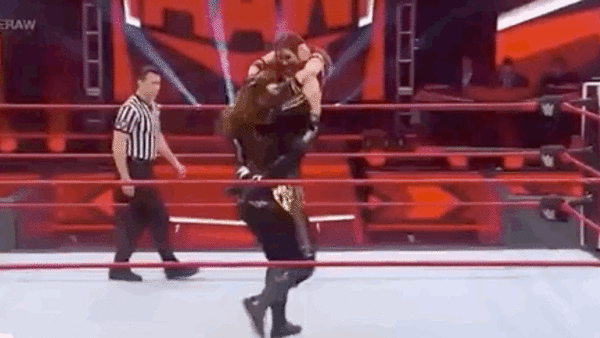 WWE has reportedly banned the usage of the buckle bomb after Nia Jax launched Kairi Sane headfirst into the turnbuckle in a match on Raw last month. PWInsider reported that the spot will no longer be seen on WWE programming after several high profile injuries.
In the immediate aftermath of the incident, Jax responded to critics on social media who accused her of being an unsafe worker:
Once regularly utilised as a part of Seth Rollins' arsenal, the usage of the buckle bomb has previously come under heavy criticism on two separate occasions. Sting suffered a career-ending neck injury after taking the move at Night Of Champions in 2015, while Finn Balor was forced to relinquish the Universal Championship after suffering a torn labrum taking the move at Summerslam a year later.
Former WWE Cruiserweight Champion Shane Helms responded to the news by noting his opinion that moves aren't inherently dangerous and that it is instead all about how they are executed.
Of course, it isn't the first time WWE has decided to ban wrestlers from using a move in competition. After Steve Austin broke his neck as a result of a botched piledriver in 1997, the move has been almost universally banned to this day.
Create Content and Get Paid
---