WWE Reveals EXACTLY How Cody Rhodes Will Return
Vince McMahon will be involved in Cody Rhodes' WWE WrestleMania 38 comeback...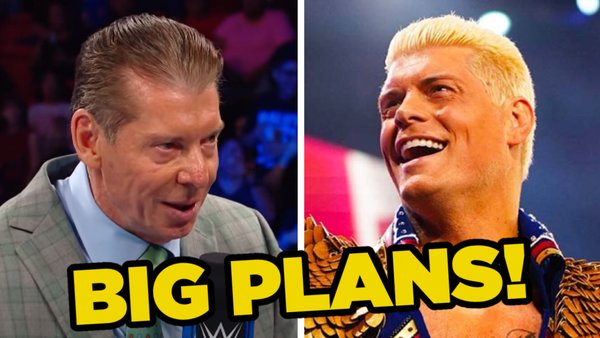 Vince McMahon will hand-pick Seth Rollins' opponent for WrestleMania 38, which is expected to be Cody Rhodes in the former Stardust's long-awaited return to WWE.
This was pieced together on last night's episode of Raw. Summoned to McMahon's office for a key WrestleMania meeting ahead of the show, Seth, who has been without a 'Mania opponent for weeks, was told that he'd have a match on the card. The former Universal Champion won't learn his opponent until he is standing in the ring and the Chairman and CEO has revealed his hand.
The segment drew "Cody!" chants from the Raw crowd, which has been a common occurrence whenever Seth has been on camera over the past few months.
Per the official WWE.com writeup, Rollins vs. his mystery opponent will take place on WrestleMania 38's first night (Saturday 2 April.).
Cody Rhodes' return to WWE is an ever-changing beast of a story, though returning for a bout with Rollins now seems a dead cert, with the promotion already preparing promotional material for the comeback. Cody has been out of WWE since asking for (and being granted) his release in 2016.
Create Content and Get Paid
---