WWE Roster's Reaction To New Gambling Push Revealed
What WWE talent thinks of the promotion entering the gambling market.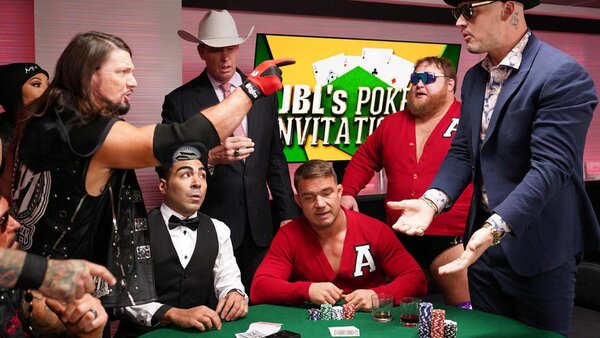 WWE talent were understood to be concerned about the prospect of the market-leading wrestling promotion entering the gambling realm - at least for a while.
Fightful Select has reported as much, noting that any concerns were assuaged quickly, dying down as performers "don't think it's a real possibility." This follows a report earlier this month stating that WWE had entered negotiations with state gambling regulators to legalise betting on match outcomes, which, of course, are predetermined.
It was reported then that WWE wouldn't inform wrestlers of results until a couple of hours before the bell, all as part of the new plan. Fightful states, however, that talent hasn't been briefed on WWE entering the gambling market, with many wrestlers surprised by the reports.
While it isn't abnormal for WWE talent to be kept in the dark over match outcomes until the last minute, talent were concerned at the prospect of this impacting their long-term storylines (and their input into these."
One WWE talent commented:-
"Usually, we don't know the results of matches until about then anyway. There have been world title matches where people didn't know until shortly before the match, so that won't necessarily be that different. The concern comes in to where and what we can pitch, how that affects things, and the ability to get things changed that talent doesn't agree with. There will be a lot of figuring out where and why changes are pushed for and from, and I think that this is probably more trouble than it's worth."
Again, talent stressed that they do not expect anything to come of the betting reports.
WWE has yet to formally announce any new gambling partnerships in 2023.