WWE Royal Rumble 2016: 10 Biggest Rumours
Will Triple H be walking away with the gold?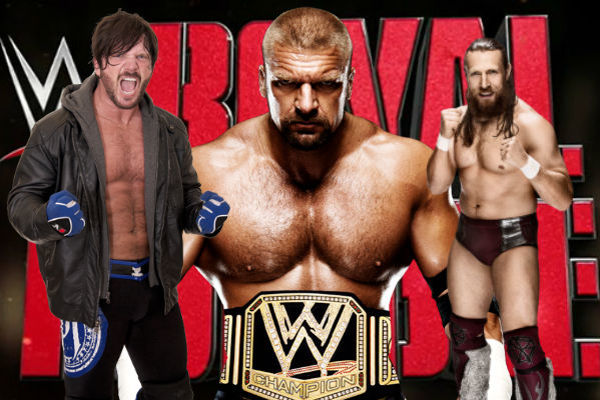 The go-home RAW before the Royal Rumble certainly whet the appetite, leaving more questions than it did answers ahead of the over-the-top-rope spectacular on Sunday. Even though Vince McMahon made the call to make Roman Reigns the number one entrant, and perhaps backed himself into a creative corner in the process, a number of segments opened up a range of other possibilities. Stephanie McMahon teased the pending arrival of New Japan Pro Wrestling stars AJ Styles, Karl Anderson, Doc Gallows and Shinsuke Nakamura, while Bray Wyatt made a mockery of Brock Lesnar, emerging from a pack of pretenders to become a viable winner. On top of all that, we had Chris Jericho repeatedly mentioning that he's one of the "top three contenders" to leave the event with the WWE World Heavyweight Championship...surely not? Stranger things have happened, folks... RAW only added to the hype of the Rumble, an event that is open to endless rumours regardless of the quality of build. Which, if any, old-timers are going to return? Who is going to jump to the next level after a stellar performance and plenty of eliminations? And what tomfoolery is Kofi Kingston going to get up to? Perhaps most importantly, will WWE book something that isn't predictable for the first time in three years?!? Let's hope so! Here are 10 Biggest Rumours ahead of Sunday's Royal Rumble event.