WWE Royal Rumble 2016: 10 Last Minute Rumours You Need To Know
AJ Styles, Bullet Club... and Kurt Angle?!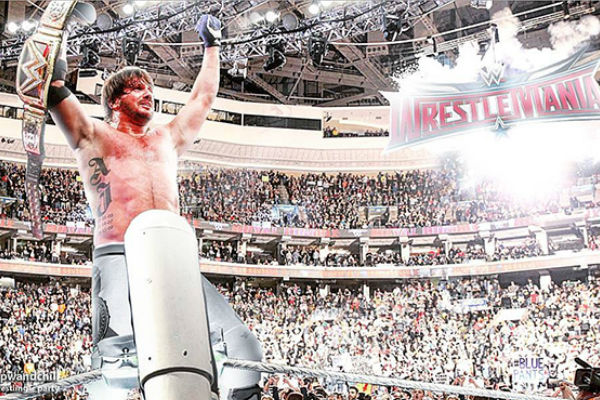 The past year hasn't been the easiest time to be a WWE fan. Creative single-mindedness, product homogeneity, and an out-of-touch company chairman have brought WWE programming to all-time quality lows, and the result has been new nadirs for TV ratings. Still, despite all that - and despite the fact that the 2014 and 2015 editions of the event were extremely disappointing - it's impossible not to get a bit excited for the Royal Rumble. For one hour every year, thirty men compete in a match unlike any other - a match built around shock and suspense, with stakes as high as they come. This year, in fact, the WWE World Heavyweight Championship itself is on the line in the bout. Adding even more drama to the match is that WWE finds itself in a period of flux - a wave of injuries has decimated the roster, meaning that the hugest WrestleMania of all time will not see participation from John Cena, Randy Orton, Seth Rollins, Sting, or Daniel Bryan. Steve Austin and The Rock, once counted upon to help deliver dream matches on the show, will not be competing. Over the past several months, the company has seen many planned matches fall apart, and the Royal Rumble is when they'll have to commit to new ones. Even with all of the company's bad luck, most discussion centers around incoming talent - New Japan Pro Wrestling stars AJ Styles, Shinsuke Nakamura, Karl Anderson, and Doc Gallows have agreed to join WWE, sparking rumors of a Bullet Club invasion or a high-profile match for Styles or Nakamura at WrestleMania. If those developments are in the cards, perhaps the Royal Rumble is a good place to for them to begin. Here are ten of the most-discussed rumors regarding the 2016 Royal Rumble, ranked from least- to most-plausible. From the impossible to the inevitable, these are the hottest pieces of speculation heading into the grueling battle.
Scott Fried
Scott Fried is a Slammy Award-winning* writer living and working in New York City. He has been following/writing about professional wrestling for many years and is a graduate of Lance Storm's Storm Wrestling Academy. Follow him on Twitter at https://twitter.com/scottfried. *Best Crowd of the Year, 2013
See more from Scott