WWE Royal Rumble 2018: 10 Suprise Entrants We Could See
'Tis the season to mark out.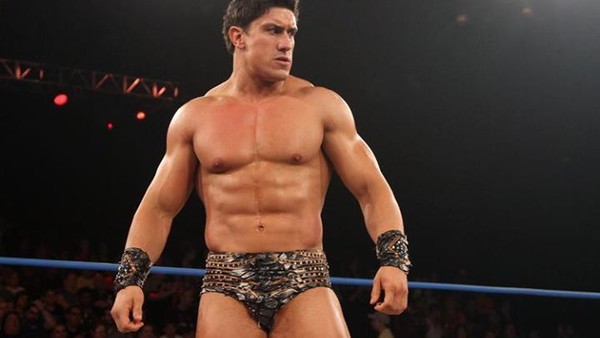 Most WWE fans will tell you that the shine has gone off the legendary Royal Rumble match in recent years. With uninspiring winners, predictable booking and an increasingly poor layout, the glory days of the thirty man bout are behind us. Some would say that the last truly great Rumble match occurred a decade ago in 2008. Some would claim that you'd have to go even further back.
That said, we all know we'll be tuning in on Sunday to see who ends up pointing at the WrestleMania sign. No matter how frustrating the Royal Rumble gets, it has an undeniable appeal. Its chaotic nature, the thrill of seeing so many superstars go at it, and annual traditions like Kofi Kingston's miraculous escapes make the event an irresistible prospect.
One of the most enticing things about the Royal Rumble match is the possibility of surprise entrants. Despite recent disappointments, WWE have still managed to pull off some great shocks. Last year, they surprised everyone by actually listening to the fans and having Tye Dillinger enter at number ten. The year before, the company was changed forever when AJ Styles shockingly debuted at number three.
At the time of writing, there are still twelve slots up for grabs in the Rumble match, and while some will undoubtedly go to thrilling participants like Curt Hawkins and Goldust, there could well be some surprises... and they just might be some of the best we've ever seen.
10. Kassius Ohno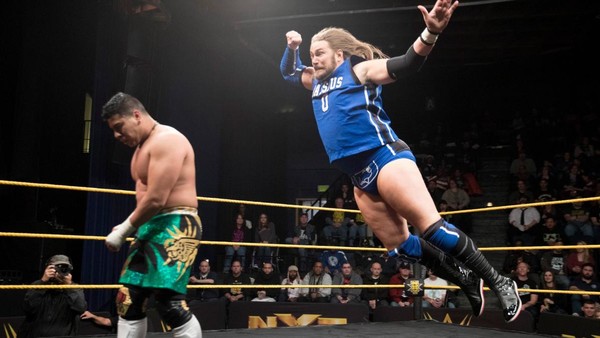 It's pretty much a guarantee that at some point during the Royal Rumble match, we will see an NXT debut. While there are a slew of names that could easily make the jump to the main roster this Sunday (Velveteen Dream, Lars Sullivan, Aleister Black), there is perhaps no better choice than Kassius Ohno.
The former Chris Hero has found himself in an odd position since returning to the WWE fold in 2016. Despite being an immensely talented and popular wrestler, he has settled into a sort of gatekeeper role, mostly wrestling new guys and leaving Drew McIntyre, Andrade Almas and the rest to populate the main event scene.
Having first signed with WWE in 2012, it would be a huge shame for Ohno to step away from the squared circle without a run on the main roster. At thirty-eight, he's no spring chicken, and really, there's no better time than the Rumble to bring him up. Seeing him reunite (or square off) with his former Kings of Wrestling partner Cesaro would be a blast, and with rumours that Sheamus is due to take time off, getting the band back together would be a great substitute for The Bar's phenomenal run over the past year.