WWE Royal Rumble 2018 Women's Rumble: All The Statistics You Need To Know
Hey, records have to start somewhere.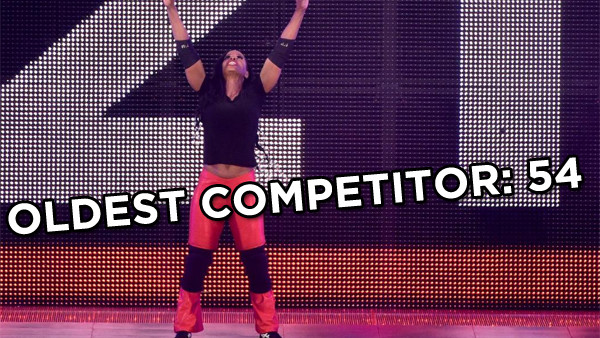 Historic! Monumental! Ground-breaking!
The first ever WWE women's Royal Rumble was all of those things, and not just because they are largely synonymous. In closing the show and continuing the presentation of female competitors as being on a level-field with their differently-chromosomed colleagues, the company wrote a new chapter in the annals of the wrestling industry.
And with it, they also opened a juicy new record book, with every page deliciously blank and the quills of history strapped firmly to the boots of its inaugural competitors. With every one - or rather, two - which stamped the arena floor, so too was a fresh statistic added to the archives.
Some people will tell you that the only one which really matters is who won. So we'll get that out the way now:
Most wins: Asuka (1)
It's not very interesting though, is it, especially after only one go at the thing. But some nerdy number-crunching and a lovely new spreadsheet later reveals a whole host of other scintillating statistics from the first Stephanie Spectacular. On a night where literally every record was smashed, these are the most intriguing.
10. Longest Time In Match With No Eliminations: Carmella (18:45)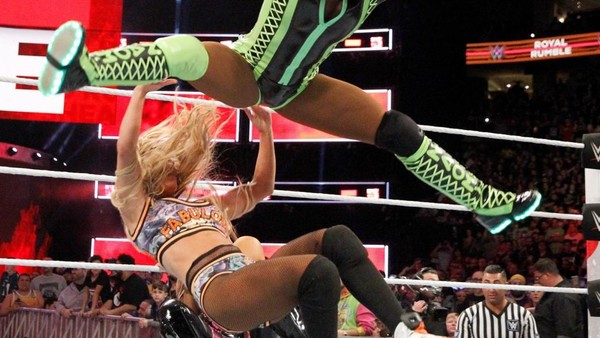 Though it's true Carmella spent a period of the match closely studying the floor after being lamped by a bitter Vickie Guerrero, nearly 20 minutes of ring-time and zero eliminations is bit on the crap side. Given the Princess of Staten Island already has a guaranteed title shot thanks to her Money in the Bank briefcase, you'd think she'd be the one women with no reason to play it safe.
Rumours James Ellsworth watched on with a spiteful grin plastered across his, what would you call it, face I suppose, are unconfirmed.