WWE Royal Rumble 2020: Predicting All 34 Wrestlers Not Yet Announced
Four days to go, but oh so many spots left to fill...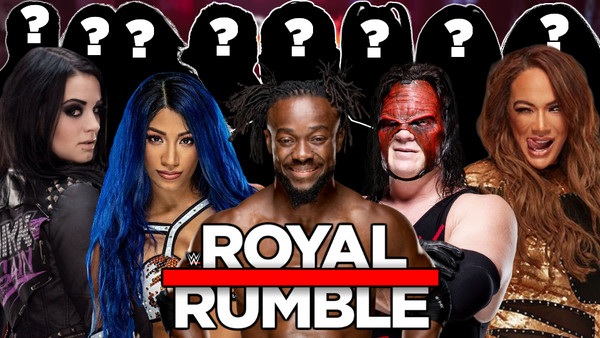 One of the year's most anticipated pay-per-views is almost upon us.
Royal Rumble 2020 hits the air from Houston, Texas this Sunday night (26 January), and while clear favourites have emerged for both the men's and women's bouts, the field itself is wide open.
WWE has kept the lineups for both contests relatively sparse. On the men's side, 22 of the 30 participants have already been named, with more sure to come on this week's SmackDown (and potentially NXT), while only Charlotte Flair, Nikki Cross, Alexa Bliss, and Sarah Logan have been confirmed for the women's match. That leaves a whopping 26 spots to be filled by Sunday. That's equal parts nuts and exciting, as it means WWE will definitely need to borrow heavily from NXT and call on a bunch of names from the past.
If recent episodes of Raw, SmackDown, and NXT are anything to go by, this should be a great pay-per-view. Television has been strong lately. This doesn't always translate into awesome supercards, admittedly, but it definitely feels like WWE are on a creative upswing. Finding the right wrestlers to fill key Rumble spots would go a long way to continuing that.
Here's how we see WWE filling the Rumbles...