WWE Royal Rumble 2022: 10 Things That Must Happen
WWE Title changes, surprise Royal Rumble winners and WrestleMania teases.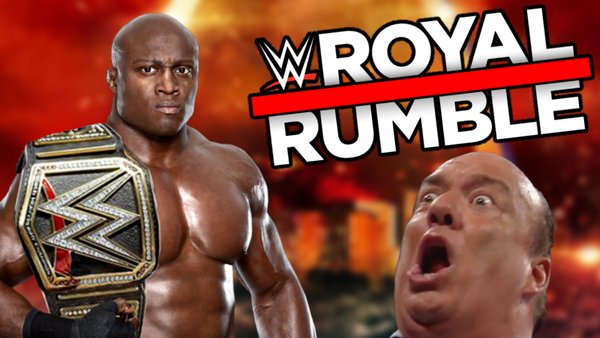 High fives must be happening constantly during WWE creative team meetings.
Well, maybe that's a stretch, but the writers have to be happy that WrestleMania season is finally upon them. No more Raw vs. SmackDown b*llocks at Survivor Series, and no more place-holding like Day 1 - late-January is here, and that means it's time to Rumble.
As usual, the company plans to put on two Royal Rumble matches this weekend. Both the WWE and Universal Titles will be on the line too, and there's also a Raw Women's Title clash and a sweet mixed tag that's a fine use of everybody involved.
It's probably obvious from the upbeat skip of this intro, but this fan is rather excited for the Rumble. The pay-per-view (whisper that around Vince McMahon) is a firm favourite of hardcore and casual fans alike for a reason, and most agree that it'd be hard to screw this card up.
So, who should win each respective Rumble? Also, what do WWE do about those belts before they dig right in to the build for 'Mania in a few months? Here's everything that must happen in St. Louis.
10. A Rumble Opens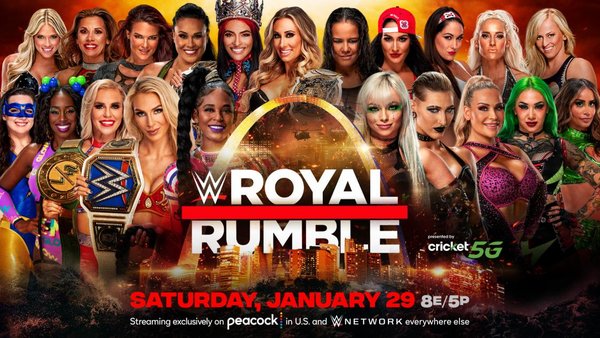 Two Rumble bouts poses a problem WWE should be well-accustomed to by now.
Basically, it means they have to separate each 30-wrestler field with another match or two. Last year, a 'Last Man Standing' brawl between Roman Reigns and Kevin Owens did the trick. The year before that, WWE placed three matches between the women's and men's Rumbles.
In 2022, they really should think about opening the card with one of them. Being honest, the women's one seems a little less interesting this time, but fans would pop hard for some of the legendary comebacks (like Lita, for example) and maybe a surprise winner.
More on that later.
Opening the card wouldn't be some big insult to the women either. In fact, it's a great spot and means their match won't get lost in the shuffle or seem like some midcard p*ss break. If that sounds harsh, then consider how diluted gimmicks like Hell In A Cell and Money In The Bank have become.