WWE Royal Rumble 2022: Predicting All 17 Wrestlers Not Yet Announced
Ronda Rousey, Brock Lesnar, and 15 other wrestlers to complete the WWE Royal Rumble lineups...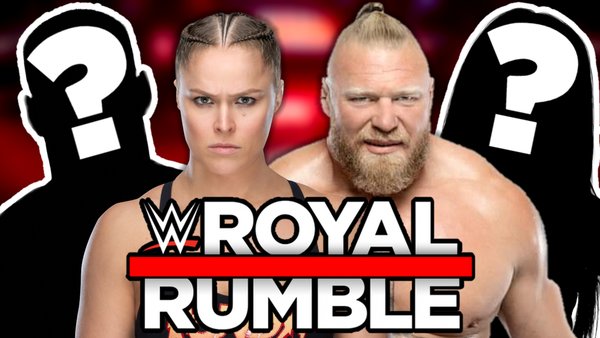 What is the point in a Royal Rumble with no surprises?
Booking World Title matches for WrestleMania, obviously, but unexpected names showing up is a huge part of the event's unique appeal. Blow them, and you blow the Rumble. It's science.
This year's Rumble offers plenty of scope for such things. With 22 men and 21 women confirmed thus far, WWE are left with 17 free spots across both matches. A bunch of these will end up occupied by existing full-timers, boringly, but that's how things go. Not every Rumble entrant can be a potential winner or face from the past. You need a few spot-fillers for the more exciting names to throw out.
The women's Rumble is particularly interesting this year, given that the vast majority of the full-time roster (including SmackDown Women's Champion Charlotte Flair) is already confirmed for the match. Indeed, WWE has already announced a bunch of potential surprises in Mickie James, the Bella Twins, and more, meaning that with other options thin on the ground, they must have a few more saved for the night.
Whatever happens, here's what we think are the most realistic names for the remaining field...