WWE Sale Latest: Red Flags, Vince McMahon, A "Hot & Heavy Market"
A huge update on the WWE sale process, which is gathering significant steam.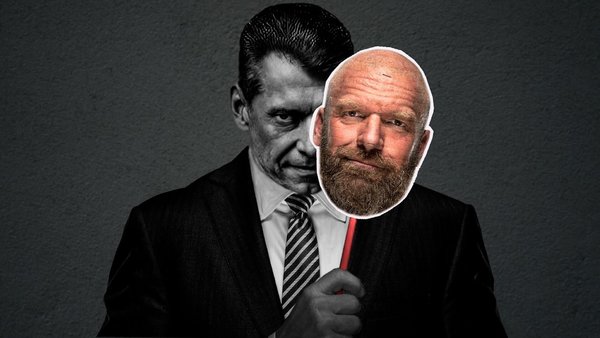 A couple of major updates on WWE's ongoing sale process have emerged in the past 24 hours, starting with CNBC analyst David Faber's claims that talks are "going quite well", with a "hot and heavy" market emerging.
Faber claimed to have heard these developments from people close to the situation. People who had previously been doubtful about the WWE sale aren't necessarily of the same mindset anymore, though there remains pessimism surrounding Vince McMahon's perceived reluctance to step down in the event of a sale.
Here is the video of David Faber on CNBC this morning discussing the potential WWE sale https://t.co/GBJPi8uDtF

— Raj Giri (@TheRajGiri) March 28, 2023
McMahon, 77, returned to WWE's Board of Directors as Executive Chairman in January. Previously, he had been forced to resign in disgrace as Chairman and CEO amidst sexual misconduct allegations in July.
Faber's "educated guess" on potential WWE buyers included UFC parent company Endeavor, private equity firms, Saudi Arabia's Public Investment Fund, and Liberty Media. He stated, however, that NBCUniversal (one of WWE's most powerful media partners) are not involved in the process.
Following on from this, Fightful Select came through with a monster update, stating that people within WWE expect "business to pick up" during April, once WrestleMania 39 is out of the way. In fact, the company considers this weekend's supershow emanating from Los Angeles, California while the sale process is ongoing a "positive strategic situation."
Fightful note, too, that rumoured WWE buyers may consider Stephanie McMahon a "desired return." Somebody from Disney commented:-
"These companies are doing their due diligence, they're following the news cycles, regardless of their public levels of interest. They're aware of the things that would make audiences and staff happy. She seemed to bring a lot of positive to the company."
Stephanie resigned from WWE around the time of her father's return in January, having been appointed Chairwoman and co-CEO last July.
Elsewhere, Vince has reportedly claimed that he would be interested in agreeing on a sale deal that doesn't involve him staying with the promotion. The 77-year-old has attempted to talk down ongoing rumours that he has been involved in WWE's creative process, with Fightful's sources in near-unanimous agreement that should McMahon remain with WWE post-sale, it would have a negative impact.
With regard to those creative concerns, people within WWE see a number of red flags. Among these are the increased volume of last-minute changes to shows recently, and creative and character adjustments more tailored to Vince's tastes.
WWE creative team members have asserted that they haven't had any contact with Vince since his return. Apparently, both McMahon and WWE that his making a full-on creative return would be a "huge blow to talent morale", though these concerns have even made it as far as the rival AEW locker room.
Vince's WWE return coincided him releasing a statement, in which he claimed he was coming back to facilitate the sale.