WWE Set For Creative "Power Grab" Following Vince McMahon's Retirement?
Stephanie McMahon, Triple H, Bruce Prichard, and more to jostle for WWE creative control.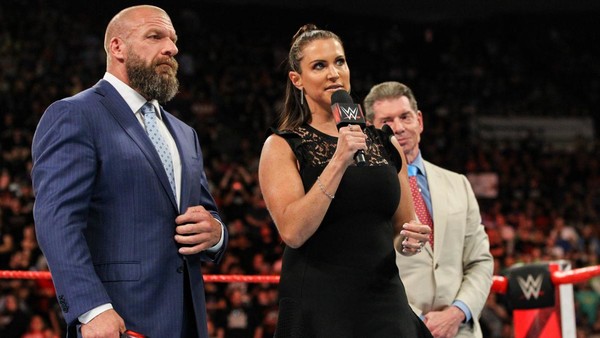 A creative "power grab" could be on the cards for WWE following Vince McMahon's retirement as Chairman and CEO.
Dave Meltzer reported as much on Wrestling Observer Radio over the weekend, stating that who will end up overseeing WWE creative has become an "interesting question." These duties were amongst those relinquished by Vince when he confirmed he was stepping away from the promotion last Friday.
Meltzer called the situation a "power grab." Although Senior Vice President and Executive Director Bruce Prichard ran last week's SmackDown with Ed Koskey (WWE's first post-Vince show), Paul 'Triple H' Levesque was also there, serving as an "overseer" on SmackDown - and "the closest to being Vince" in that regard.
Prichard, a long-time Vince associate, had effective been WWE's number two on creative beneath Vince since returning to the promotion in February 2019. Fightful Select reported that Prichard led creative on Friday, with Koskey also assuming a position of leadership and Triple H "directing traffic."
There is presently no word on who will assume the role of WWE's head of creative under new co-CEOs Stephanie McMahon and Nick Khan. Per Fightful, Prichard taking over full-time would be seen as a sign that things aren't likely to change much, with sources more optimistic about change should somebody else ascend.