WWE Signs Parker Boudreaux To Developmental Deal
WWE reportedly signs the self-titled 'Next Big Thing' Parker Boudreaux to a developmental deal.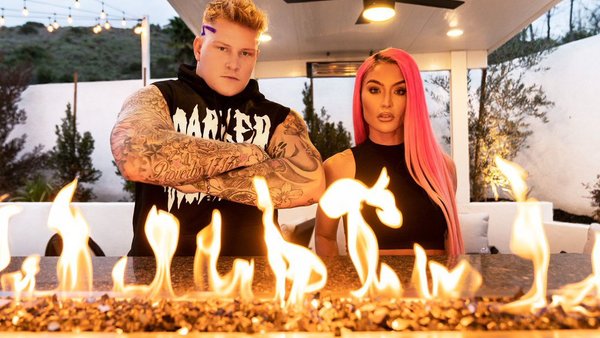 Having been praised by Paul Heyman and seen alongside Eva Marie – not to mention, y'know, those massive Brock Lesnar comparisons – it now appears that Parker Boudreaux has signed by WWE.
As per the Wrestling Observer, 22-year-old Boudreaux has been signed to a developmental deal to start working under the NXT banner.
After concussions issues caused Boudreaux to miss last season for the University of Central Florida football team, he was due to return to action in 2021 for his senior year. Instead though, the 6'4" 301 lbs Offensive Linesman opted to quit the team in order to focus on a pro wrestling career.
Parker was recently backstage at the 20 January NXT show, and the social media photos of him with Eva Marie were at All Red Everything' Royal Rumble viewing party last weekend. As soon as those pictures surfaced, many speculated that Boudreaux and Marie could be put together as an on-screen WWE act, although that remains to be seen. The Red Queen is expected to be returning to the WWE fold imminently, though.
Given his physical resemblance to Brock Lesnar, and the fact that he refers to himself as the Next Big Thing, WWE is surely licking its lips at the prospect that Boudreaux turns out to be even half as good as Brock.