WWE SmackDown & AEW Rampage Fall To All-Time Ratings Lows
NBA competition crushed both major wrestling shows on 29 April.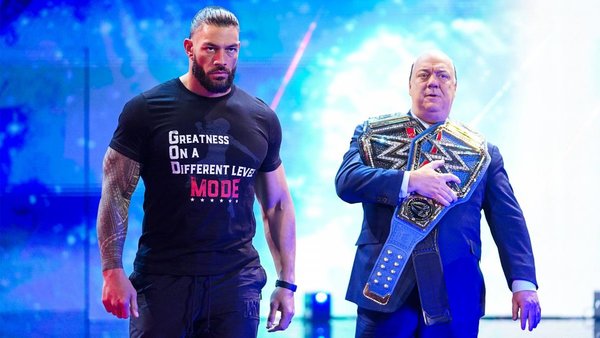 The NBA playoffs continue to have a hugely detrimental impact on pro wrestling television ratings, with the 29 April episodes of WWE SmackDown and AEW Rampage falling to all-time lows in the key 18-49 demographic.
As originally reported by Wrestlenomics' Brandon Thurston, last Friday's SmackDown show was watched by an average of 1.953 million P2+ viewers across its two hours. This number included 490,000 aged between 18 and 49 for a P19-49 rating of 0.38.
AEW Rampage, meanwhile, hit 464,000 P2+ viewers and 179,000 in the key demographic for a 0.14 P18-49 rating.
Both of these P18-49 figures are the lowest the respective shows have ever slumped to in their regular Friday evening timeslots. SmackDown has previously hit lower figures when preempted to FS1 (a smaller channel with much poorer penetration) while Rampage, meanwhile, sunk deeper on 18 March, when its start time was moved to 11:48 PM on the east coast.
SmackDown finished ninth on television overall while Rampage was 25th amongst original cable telecasts.
As has been the case for the past few weeks, the NBA playoffs dominated television on Friday evening. Eight of the top 10 original cable telecast spots were occupied by coverage, including a 9:10 PM game drawing 3.474 million P2+ viewers and a 1.20 P18-49 rating on ESPN.
Data: Wrestlenomics, Showbuzz Daily.
Create Content and Get Paid
---