WWE SmackDown Returning To USA Network In 2024 In Five-Year, $1.4 Billion Deal
Bringing blue brand back to network could spell changes for USA's WWE Raw.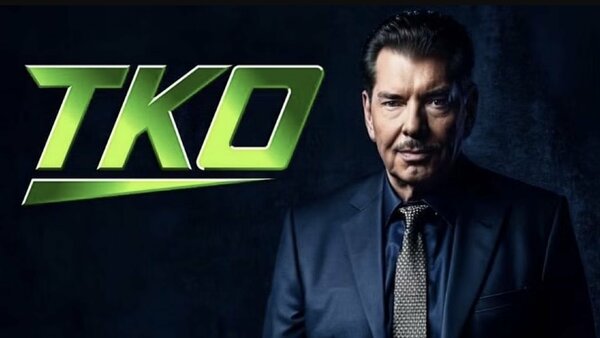 On the same day they released more than a dozen wrestlers across all three brands, WWE announced Thursday that they had secured a five-year deal to bring Friday Night SmackDown back to the USA Network, a deal valued at more than $1.4 billion.
The agreement means that the blue brand's partnership with FOX will end in October 2024, five years after the program migrated there from USA.
As part of the announcement Thursday, WWE revealed that they will also produce four primetime specials annually that will air on NBC, the first time the company has aired programming on the network in primetime. NBCUniversal owns both USA and NBC.
CNBC reported that the deal works out to an average of $287 million per year, which is about a 40% increase from the current partnership with FOX, which is valued at $205 million per year.
While this would seem to bring all of WWE's programming under one roof -- Raw and NXT air on USA Network, and the WWE Network and PLE's are offered via NBCU's Peacock -- the longtime flagship show and developmental brand's contracts are coming up next year, there is an expectation that they will be leaving USA. However, Brandon Thurston of Wrestlenomics noted that there is conflicting information on that, and also that there are expected to be several players involved in the bidding for Raw.
Interestingly, there is even the possibility that Raw could move off Monday nights, where it's been home for its entire 30-year run, per the Sports Business Journal.
SmackDown debuted in April 1999 at the height of the Attitude Era and in the waning years of the war between WWF and WCW. The show has varied between being broadcast live and airing taped, and it has at times been considered the B-show for WWE. It has aired mainly on Thursday or Friday nights, though the blue brand did broadcast on Tuesday nights from 2016-19.
When the company secured the five-year deal for more than $1 billion to move to FOX in 2019, SmackDown increased in importance and prominence, becoming more of a focal point for WWE. The draft that year saw the blue brand become the exclusive home for major stars like Roman Reigns, Brock Lesnar, Daniel Bryan, New Day, Sasha Banks and Bray Wyatt.