WWE Smackdown Spoilers - Go-Home To Fastlane
WWE's final push for Fastlane.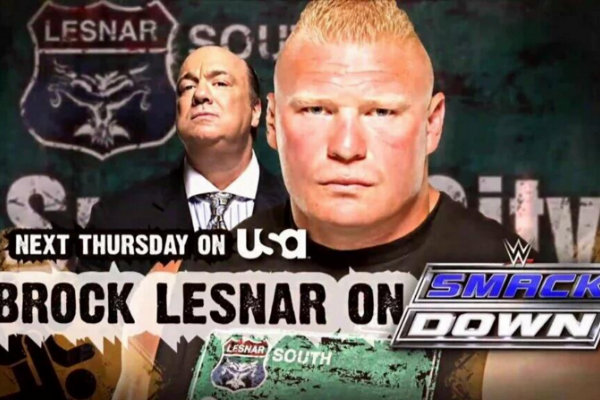 Smackdown took place on Tuesday night, with the show being WWE's final effort to push this weekend's Fastlane. Things got started with The Lucha Dragons and Dolph Ziggler versus Alberto Del Rio, Sheamus and Rusev. On commentary was Kevin Owens, and he caused the distraction to Ziggler which enabled the heels to get the win. Sasha Banks defeated Tamina with the Banks Statement. Naomi and Tamina then attacked Sasha, before Becky Lynch ran in and made the save. Chris Jericho defeated The Miz with The Walls Of Jericho. He then denied AJ Styles a match at Fastlane, leading to Styles shoving him out the ring. Jericho then said the match was on. Charlotte defeated Natalya with the Figure Eight. Brie Bella came out and brawled with the heel champion in the post-match. Roman Reigns and Dean Ambrose went over The Dudley Boyz in the main event, via a DQ when Brock Lesnar came out and attacked Ambrose. Reigns then accidentally hit a spear on Ambrose, leading to Ambrose trying to hit a dirty deeds on him. Reigns countered with a samoan drop, and then walked into an F5 from Lesnar. Triple H then came out to stare the scene down as Smackdown went off the air.