WWE Star Bo Dallas Ejected From Flight & Arrested For Public Intoxication
Dallas subsquently pulled from house shows.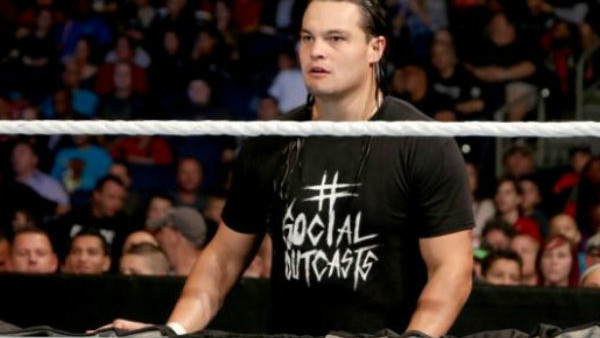 You gotta Bo-lieve this is not how Bo Dallas wanted to spend his Friday night.
The rarely used WWE superstar (real name Taylor Rotunda) was scheduled to work a live event on Puebla on Saturday, but did not make the show. As reported by Pro Wrestling Sheet, it's because Bo was arrested after he was found to be highly intoxicated on a plane at the Dallas Fort Worth Airport.
He was deemed to be a danger to himself and others, so he was removed from the flight. According to a witness, as Dallas was being escorted off the plane, he told the pilot and gate attendants to go "f**k themselves."
Well, this obviously doesn't bode well for Dallas' future in WWE. While it seemed that the brand split might be a good thing for his career, he hasn't shown up on-air since the WWE Network post-SmackDown show the night of the draft.
It's another unfortunate situation for the former Social Outcasts stablemates, as Adam Rose found his way out of the company after a Wellness Policy violation and domestic violence incident. Curtis Axel is "Mr. Irrelevant" and Heath Slater is a "free agent", though he seems to be doing quite well for himself on-air.
Perhaps most embarrassingly of all, Dallas was reportedly singing The Lion King's "Circle of Life" in the terminal. That could come back to haunt him.
WWE has not yet commented on this situation..
Create Content and Get Paid
---