WWE Star Calls Brock Lesnar "Underrated"
Brock Lesnar might be...Brock Lesnar, but this current WWE man thinks he deserves more respect.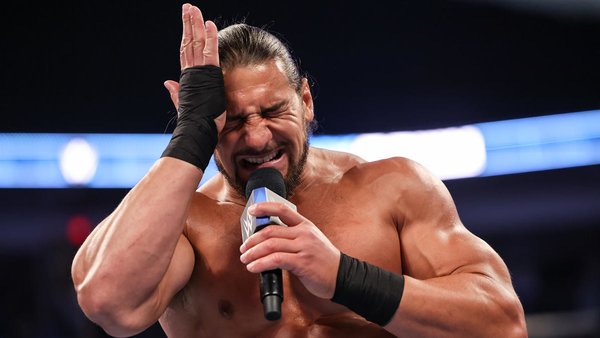 Madcap Moss believes Brock Lesnar is "underrated".
The SmackDown man told 'The Power Trip After Party' that Lesnar is considered "an all-time great", but that he personally doesn't think Brock gets the respect he deserves from fans and industry critics alike. Specifically, Moss reckons Lesnar's most recent run should get a lot more love.
Backstage, Madcap is very impressed by the way Brock carries himself. He "commands a presence" that's unmatched by anybody else on the roster, and Moss "can feel" confidence pouring out of the guy whenever he's around him or says hello in the hallways.
In front of the cameras, Moss reckons Lesnar has worked incredibly hard to show off a different side to his personality. There's no denying that - Brock has survived being stripped from a promo machine like Paul Heyman, and he has loosened up to become more adept on the mic than he ever was during his original 2002-2004 WWE stint.
In fact, today's Lesnar is a better all-rounder than he was at any point up until 2021.
Moss says that evolution deserves way more respect than it gets.
Create Content and Get Paid
---