WWE Star Fires Back At Criticism Of His Current "Comedy" Character
A current SmackDown star doesn't see the problem with WWE's repackage job.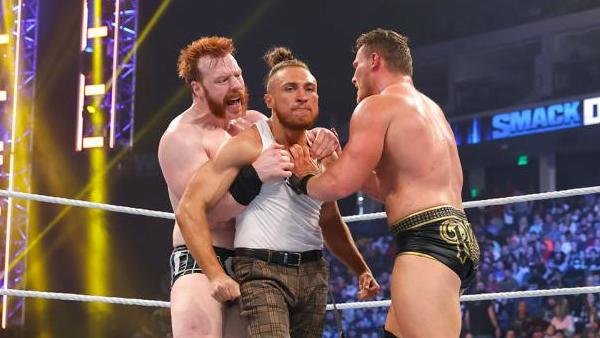 Pete Dunne, who has been repackaged as Butch on WWE SmackDown, isn't worried about the more comedic aspects of his new character.
Butch told Metro that he actually compares his recent change to those experienced by in-ring heroes like William Regal and Bryan Danielson over the years. Both of those men had to work some comedy roles (Regal as Commissioner and Bryan as part of 'Team Hell No' with Kane) to succeed.
Dunne likens his role alongside Sheamus and Ridge Holland on SmackDown to those. The Brit also pointed out that he's been part of WWE's system for six years now, and "you can't just be one thing forever". He's keen to broaden his horizons and show off a different side.
Fair enough.
Butch described his change from 'Bruiserweight' into a scrappy, tantrum-heavy henchman as "refreshing" to him. He reckons it's "an amazing opportunity" to prove that he can adapt enough to fit snugly onto the more entertainment-based main roster.
In short, Dunne doesn't understand why some fans are mad at the switch. It's a step forwards for his career, and not something to be down on.