WWE Star Pitches "Fantastic" Match With Brock Lesnar
This wrestler's WWE dream match should happen in 2023. Over to you, Triple H!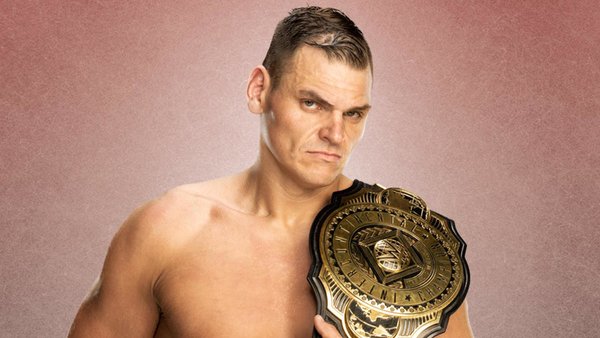 Sit down before reading this.
GUNTHER wants a match with Brock Lesnar, and he'd love WWE top brass to make it happen in 2023. The reigning Intercontinental Champion revealed his big pitch during a chat with the 'Battlegrounds' podcast; during that same interview, GUNTHER called Brock "one of the best to ever do it".
The Austrian is very impressed with how Lesnar's in-ring work has morphed and shifted over the years. He was an athletic powerhouse when he first burst onto the main roster in 2002, but significant MMA success in UFC turned him into a different kind of wrestler.
GUNTHER adores that, and he'd "gladly take" any opportunity to step foot inside the ring to both learn from and work with Brock this year. WWE fans would definitely enjoy seeing that one too, not least because some of GUNTHER's battles vs. Sheamus, Rey Mysterio, Braun Strowman and others have been top notch.
The IC Champ called Lesnar's style "fantastic", and said he knows they'd be able to do great things together if they were handed time and a decent story heading in.
Yes please.