WWE Star Recalls Accidentally TAKING A DUMP In Shane McMahon's Locker Room
This WWE Raw star got himself into a rather sh*tty situation over in Saudi Arabia.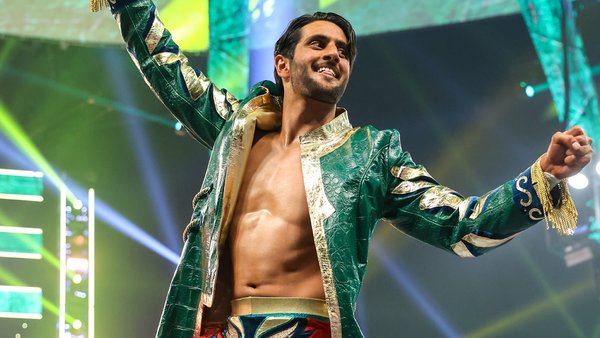 Mansoor made the worst first impression on Shane McMahon ever.
The current Raw star told talkSPORT's Alex McCarthy that he accidentally went for a sh*t in Shane's locker room bathroom, then bumped into Vince McMahon's son afterwards. The exchange, as you'd expect, was awkward, but this wasn't some kind of dirty protest from Mansoor.
No, the Saudi Arabian was only using his initiative - he remembered that WWE talent used that bathroom the last time they were in his homeland. So, Mansoor reasoned it'd be cool to do so again. That's when he realised, to his horror, that WWE had cordoned off the locker room as Shane-O's private quarters.
Oops.
Mansoor didn't know this until after he'd finished doing his business in the bathroom. A very-confused McMahon said hello to him, and likely wondered why this punk kid was stinking up his personal dressing room before Super ShowDown 2019.
Shane didn't hold this against Mansoor though. Later, he even greeted the young star at Gorilla and congratulated him on winning that evening's Battle Royal. Mansoor was relieved that his 'when you gotta go you gotta go' approach hadn't irked McMahon.
Create Content and Get Paid
---