WWE Star Released Due To "Political Power Play"?
Ex-WWE wrestler claims politics were afoot in his release.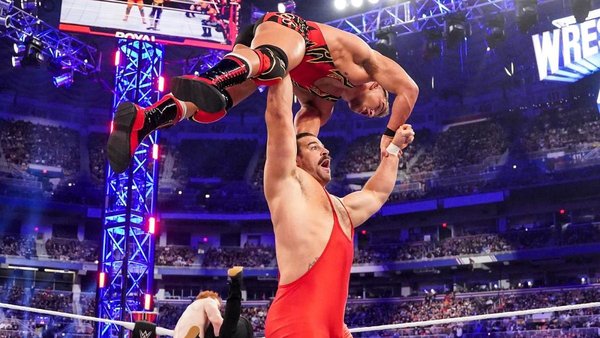 Rick Boogs has claimed that his WWE release was the product of a "backstage political power play."
The former 24/7 Champion was amongst 20+ WWE roster cuts last week, when the promotion shed the likes of Dolph Ziggler, Dana Brooke, and Shelton Benjamin. Speaking for the first time since leaving wrestling's market-leading promotion, Boogs, on his YouTube channel, stated that he would elaborate "when the time is right."
Said Boogs (h/t WrestleTalk):
"All right fellas, we're back and let me tell you, it's been an interesting time in my life, with my job in WWE being terminated due to a backstage political power play, at least that's my opinion of it, but now's not the time to talk about that. I will get into detail about that when the time is right…"
In the comments section, Rick claimed that his WWE career's demise was linked to Vince McMahon's departure from the company:
"I can say with 100% certainty, the removal of Vince killed my career."
McMahon was made to resign from his position as WWE Chairman and CEO in disgrace amidst myriad sexual misconduct allegations in July 2022. Returning to WWE as Executive Chairman in January, the 78-year-old facilitated WWE's sale to UFC parent company Endeavor in April, with the deal closing in September.
Boogs was sidelined with a serious injury while wrestling at WrestleMania 38 last April. Though he returned to Raw this January, he was scarcely featured, even after being drafted to SmackDown a few months later.
Like other main roster cuts, Boogs is bound to a 90-day non-compete clause.