WWE Star Reportedly Getting New Look At SummerSlam 2022
This WWE wrestler will debut some brand new ring attire at SummerSlam.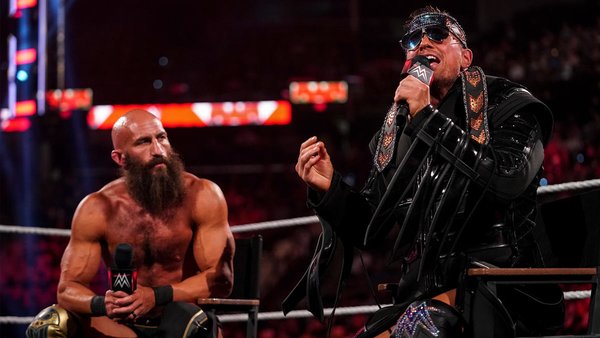 WWE will bring Ciampa further in line with The Miz this Saturday at SummerSlam.
Ex-NXT man Ciampa told Ringside Collectibles that he'll debut some brand new attire on the pay-per-view whilst accompanying Miz to the ring for his match vs. Logan Paul; interestingly, some fans on Twitter already believe that Tommaso just gave away the idea that this will actually be a tag bout (Ciampa/Miz vs. Paul/AJ Styles).
That hasn't been confirmed though.
Ciampa did say that the brand new gear is "way different" to anything fans have ever witnessed him wearing before. There is, however, a chance that he'll just dress up like The Miz and sport some of the heel's trademark entrance props.
"Excited" Ciampa was shown some of the concept art for his new attire, and told interviewers it's "freaking unreal". If he's that sold on it already, then it must surely be something good.
The former NXT Champion had been spinning his wheels on the main roster before linking up with Miz - before that, he was rumoured to score a berth in Edge's Judgment Day faction. That was before Finn Bálor took control, obviously.