WWE Star Says In-Ring Return "May Not Happen At All"
Don't hold your breath on an imminent wrestling return for this WWE star.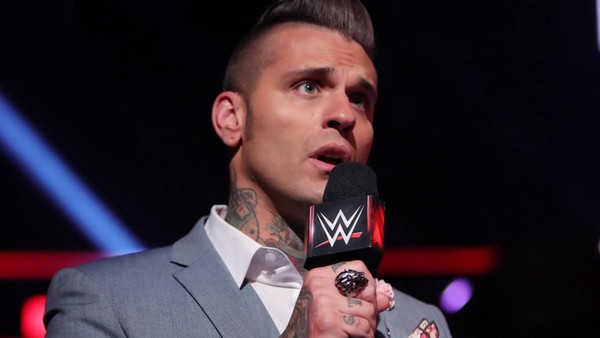 Corey Graves has told The Illuminerdi that his rumoured WWE in-ring return "may not happen at all".
The Raw announcer was cleared for active wrestling last year, but he hasn't worked a match quite yet - the closest Graves came to actually wrestling was winning the joke 24/7 Title on the 8 November 2021 edition of Raw. Corey lost that belt to commentary partner Byron Saxton shortly afterwards.
Fans might've expected to see Graves back in WWE rings properly long before now, but he's in no real hurry. During the interview, the commentator said: "So, it may happen six months from now, or it may happen next year".
Then, he followed that up by saying, "Or, it may not happen at all".
Corey obviously wouldn't want to give anything away anyway, but he added that WWE has "no plans" for him to work matches at the moment. He's also keen to stress that he himself has no "immediate goals to accomplish" as a wrestler.
If Graves does step back into the ring, then he'll want to take baby steps rather than giant leaps. He hasn't worked a full match since going to a non-finish with Troy McClain at WrestleMania Axxess in 2014.
Create Content and Get Paid
---