WWE Star Turns Heel AGAIN On Latest SmackDown
This wrestler's babyface run didn't last too long; WWE changed their minds on SmackDown.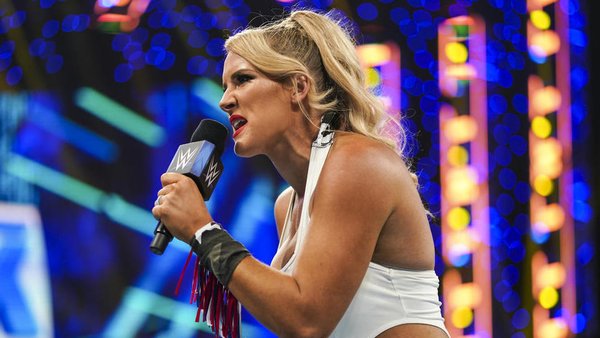 Lacey Evans has shifted alignments again.
The WWE star berated fans for their tepid response to her entrance on Friday's SmackDown. Demanding more, Lacey went through her introduction a second time before then refusing to team with ditzy babyface Aliyah in tag action.
Evans slapped Aliyah and mugged for the live crowd before leaving.
This, for those keeping score at home, is the fourth time Lacey has turned since returning to action on the 8 April episode. Before going on maternity leave, she was a villain, but that changed for her inspiring babyface comeback (turn one). Then, WWE changed their minds and shifted Evans to Raw as a heel (turn two).
Then, Evans was moved back to SmackDown and resumed her babyface gig (turn three). Finally, Lacey has just gone back to the heel side by slapping Aliyah and ripping into fans for failing to show her enough respect (turn four).
Hopefully, WWE's creative team can resist the urge to turn Evans yet again before SummerSlam. These constant flip-flops between heel and baby are certainly doing her no favours. Are they trying to break records here, or something?