WWE Star Wins First TV Match In 480 Days On SmackDown
That SmackDown win was a long, long, LONG time coming for this WWE wrestler.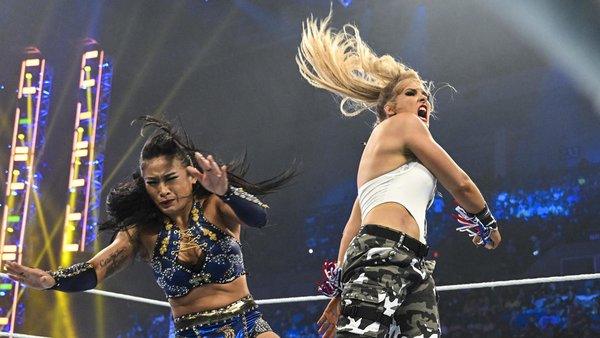 Lacey Evans just won her first WWE TV match in 480 days.
Evans, who has flip-flopped between playing heel and babyface on both Raw and SmackDown since returning to screens, beat Xia Li in a Money In The Bank qualifier on Friday's episode. That marked Lacey's first televised match since the 15 February 2021 Raw.
There, she teamed with Peyton Royce and went to a non-finish with Asuka and Charlotte Flair. Shortly afterwards, Evans went on maternity leave and didn't come back until the 8 April 2022 SmackDown. WWE followed that return by bizarrely changing Lacey's babyface/heel alignment weekly.
Still, it had to feel good to score a TV win after over 15 months of in-ring inactivity.
Evans becomes the first female star to qualify for the women's MITB match. She'll be joined by either six or seven others on 2 July in Las Vegas - WWE will likely reveal another one/two entrants on Monday's edition of Raw.
Lacey's win over Xia was short. It lasted less than three minutes, and seemed to be a sure sign that the writers have given up on Li's 'Great Protector' gimmick.