WWE Stopped "Big Show" Paul Wight Appearing In Gladiator?
Could we have had Big Show vs. Maximus Decimus Meridius?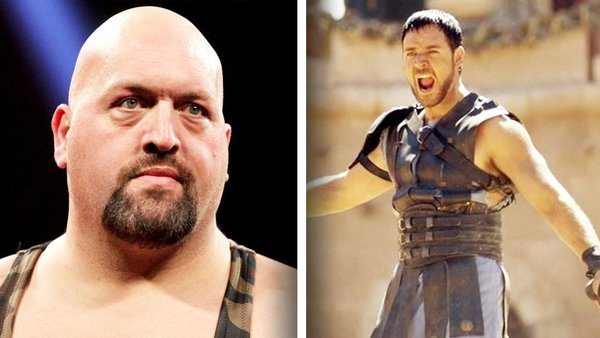 During an appearance on Insight with Chris Van Vliet (as per WrestlingNews.co), Paul Wight has revealed how WWE stopped him appearing in a movie alongside Russell Crowe, seemingly in the Academy Award winning Gladiator.
As the four-time WWE World Champion explained, Nic Cage had reached out to him in order to try and connect Wight with Crowe, but WWE put the breaks on anything further happening at that time.
"There were so many projects I couldn't do because of the WWE schedule. When I first signed with WWE, Nic Cage reached out to me because his son was a big fan of me. Nic Cage was trying to hook me up with this Russell Crowe movie, but it was being shot in Spain. I would have to be in Spain for six weeks for it. But I'm thinking, 'Russell Crowe is going to be a star. Nic Cage wants me. I've got'. I go to ask Vince and he says, 'I'm paying you to be a wrestler, not an actor'. So that was the end of that."
The former Big Show would add how he then found himself watching Gladiator in a movie theater, thinking how that could've been him on the screen. For those wondering, Gladiator ended up filmed largely in Malta, Morocco and England.
Wight would also discuss how there is a lot more freedom for him now in AEW, mentioning how he "can be a part of all sorts of projects" and has "that freedom to build the Paul Wight brand".