WWE Studios Announces The Marine 5: Battleground
Film will star The Miz, Maryse, Naomi... and The Social Outcasts.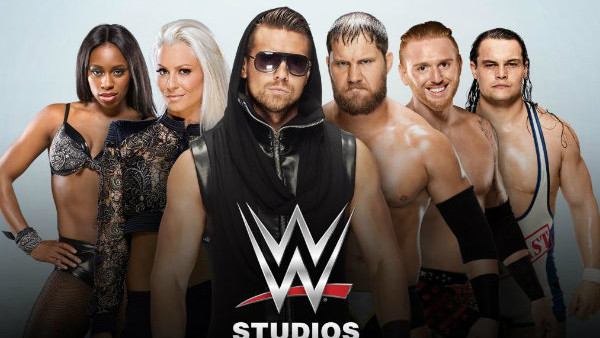 WWE announced Friday that the company's movie studio is teaming up with Sony Pictures Worldwide Acquisitions to produce The Marine 5: Battleground.
The film will once again star The Miz but this time will also feature Maryse, Naomi, Curtis Axel, Heath Slater, and Bo Dallas. That's right... The Social Outcasts will soon be film stars.
According to the description, this installment - which is to be directed by James Nunn and written by Ed and Rory McHenry - will feature Miz's character of ex-U.S. Marine Jake Carter working as an EMT. After responding to an emergency call, Carter must save an injured man from a bloodthirsty biker gang.
This is the fifth film in the Marine franchise and the third starring The Miz. The original, starring John Cena, was released in theaters in 2006. Making $22.1 million on a $15 million budget, the film was WWE Studios' most profitable project until 2013's The Call, starring Halle Berry.
The Miz took the helm of the series in 2012 when Randy Orton, who had been cast as the lead of The Marine 3: Homefront, was forced to drop out due to a real-life bad conduct discharge from the U.S. Marine Corps.
The Marine 5: Battleground is scheduled to start filming on May 31. So far, there's no word as to how many shows the WWE superstars will have to miss.
Create Content and Get Paid
---